We handle more real estate contracts in Park County than any other brokerage in or out of Park County!
Get Top Dollar for your Mountain Property while Buyer Demand in 2022 is still very high and low inventory levels.

What do we do to get your property sold?
LOCATION
We are located in Jefferson Colorado, not far from the Base of Kenosha Pass. The first building on the Left when you come into the town of Jefferson (from the Metro area). Excellent signage and Feather Banners bring people in and we are here and available to answer their questions and get buyers out to your amazing mountain property ASAP.
OFFICE HOURS
You have to be available to the clients with regular hours! That means weekends especially when working the 2nd home market. We are open 7 days a week. Thats correct, our office is open 7 days a week. We have regular hours for the office so people know we are available from 8AM to 5PM every single day, we dont close because we feel like it. Brokers can be reached on off hours via thier individual cell phones and/or email.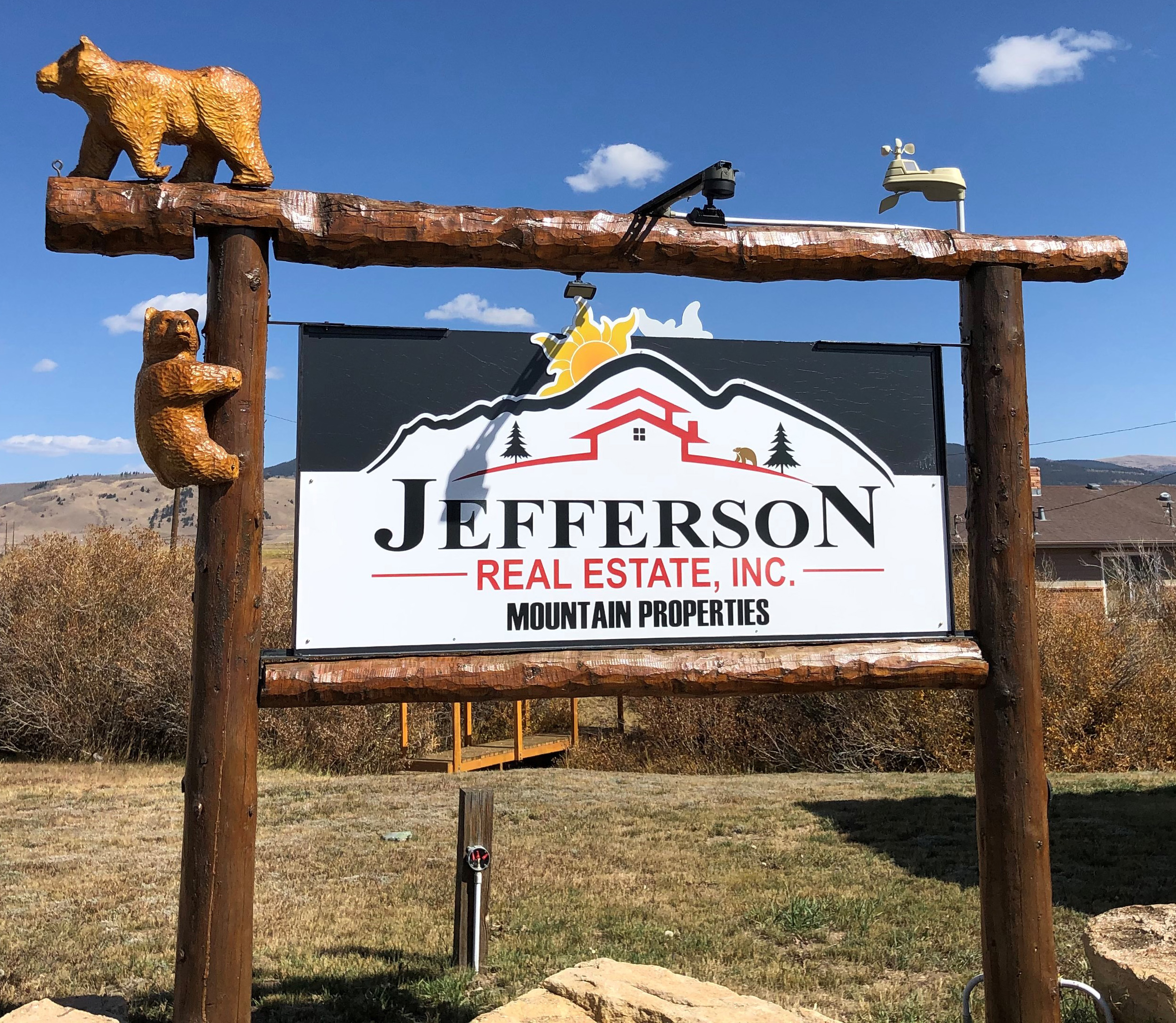 A common question - What is my property worth per acre? - This varies per property and here is why... Click Here?
MULTIPLE LISTING SERVICE, MOUNTAIN MLS & THE FRONT RANGE MLS
Thats right... there is not just one "MLS", they are competing companies so we use both. Your property is immediately listed on the Multiple Listing Service in the Mountains & Front Range which updates a daily catalog of homes for sale through its member brokers and an online computer network, available to its members, with photos and descriptions of all listed properties. We personally submit a photo and the descriptive elements of your home to ensure that you have the best possible representation on the MLS systems.
MASSIVE INTERNET EXPOSURE
All of our property listings are on our website as well as on all local websites that subscribe to the Multiple Listing Service. Research from the National Association of Realtors indicates that more than 80% of home buyers now begin the buying process online. Our website includes the most advanced tools available, including Active Maps and automatic email notifications, to give buyers the most reasons to keep coming back. Click Here for a partial list of websites where you can find our listings.
SOCIAL MEDIA
Besides the regular sources online we have a huge Social Media system that pushes your home out all over (Facebook, YouTube, Twitter, Linked-in, Pinterest and more). You would be amazed by how many people see a post, photo or video and get curious and even share those posts. It's all about spreading a wide net to capture that buyer and get them to contact us. Follow us on Youtube, Facebook and Instagram!
FOR SALE SIGNS AND BROCHURE BOXES
Immediately our distinctive "For Sale" sign is placed on your property along with a brochure box (for cabins/homes) containing photo/property information flyers. All brochures also have QR codes so buyer can get far more info than a brochure can give, this also has lead capture technology built into it so we can contact that potential buyer.
SINGLE PROPERTY WEBSITES
Every listing we have recieves it's own single property website with the full property details and pictures.
Click here for a sample single property website
CUSTOM LOCAL MAPS
We know how hard it can be to navigate the area, especially when cell phones can lose service. We have a huge library of maps for buyers that just want to come up and explore on their own if they choose. These custom maps show property boundaries, public lands, rivers/streams, subdivision amenities and more.
FULL TIME - FULL SERVICE
All Jefferson Real Estate Brokers are FULL TIME REAL ESTATE BROKERS. We do not Hire nor Have ANY part time Brokers in our office. Each Broker is Local and lives in Park County so our local knowledge is unmatched.
PHOTO FLYER
As quickly as possible after receiving your signed listing contract, we prepare and print a professional color flyer. We make a point of having flyers for all of our Cabin/Home listings available at each of our open houses. Click here to see a sample brochure.
PRINT ADVERTISING
Print advertising is not dead! It is an excellent way to capture buyers that are just passing through. We utilize ads in specific recreational magazines, brochures, Park County Guides and more.
FOCUS!!
Real Estate is our one and ONLY Business! We focus on properties in Park County!
Year after year we are the TOP!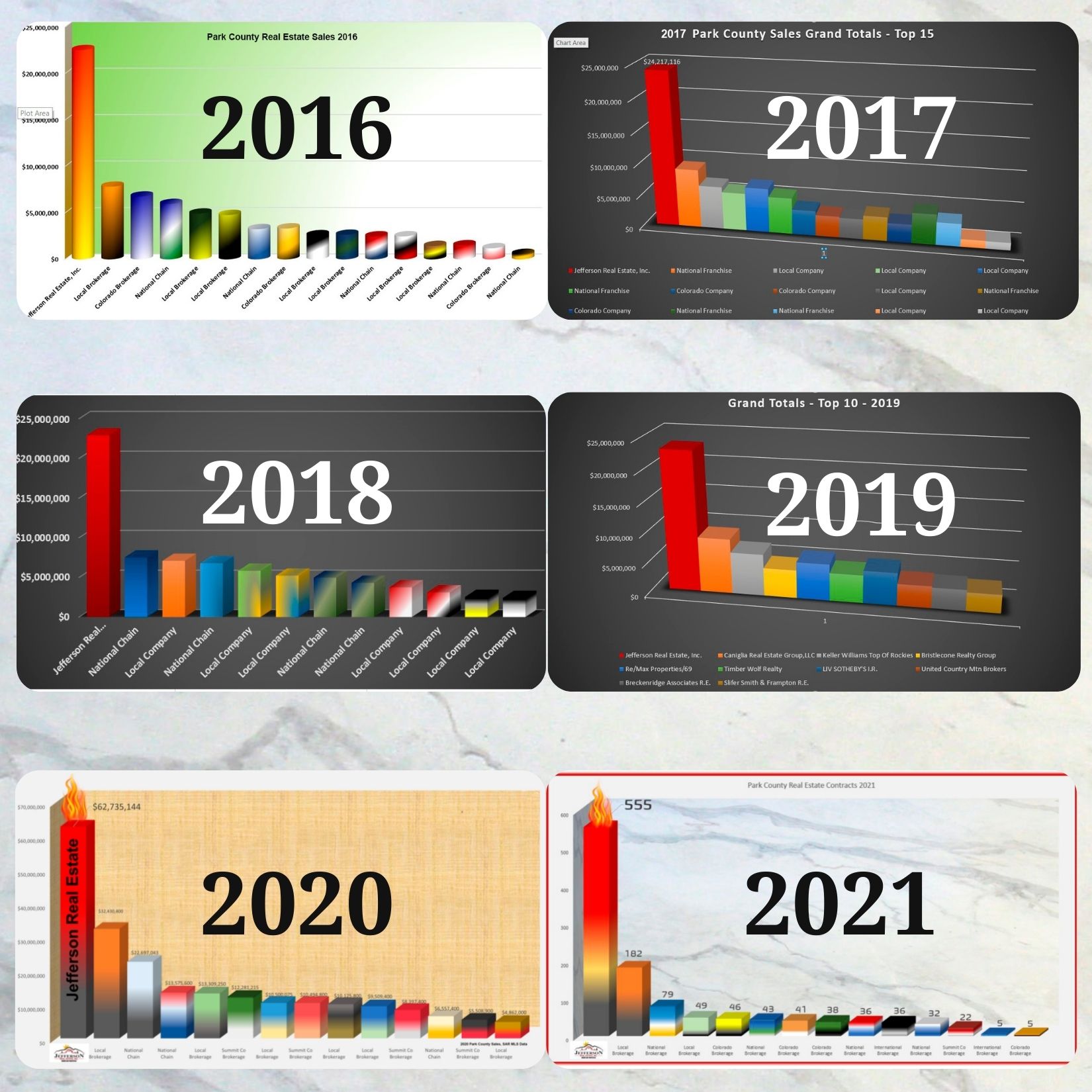 FREE MARKET ANALYSIS, FILL OUT THE FORM BELOW