Winter Preparedness: Essential Tips
Posted by Kevin Copeland on Sunday, November 12, 2023 at 12:03 PM
By Kevin Copeland / November 12, 2023
Comment
Winter Safety Guide: Tips for Safe Travel
As winter approaches, we want you to be prepared for inclement weather and challenging road conditions. The notorious South Park Winds can lead to road closures, leaving you stranded. In this blog, we provide essential tips for surviving and staying safe in winter conditions.
Building Your Winter Survival Kit
What to Pack in Your Car:
1. Clear Visibility Items:
- Windshield scraper, small broom, rags/shop towels
- Extra winter-grade windshield wash

2. Traction Assistance:
- Shovel, road salt/sand/cat litter

3. Essentials for Comfort and Safety:
- Flashlight with extra batteries
- Battery-powered radio/CB/GRMS
- Non-perishable snacks (energy bars, nuts), water, and sports drinks
- Snow boots, extra hats, socks, mittens/gloves, hand warmers, blankets, or a sleeping bag
- First aid kit with a small amount of family prescription medicines
- Tow chain or rope
- Jumper cables or a self-contained jump box
- Emergency flares, reflectors, fluorescent distress flag, and whistle
- Car charger for your cell phone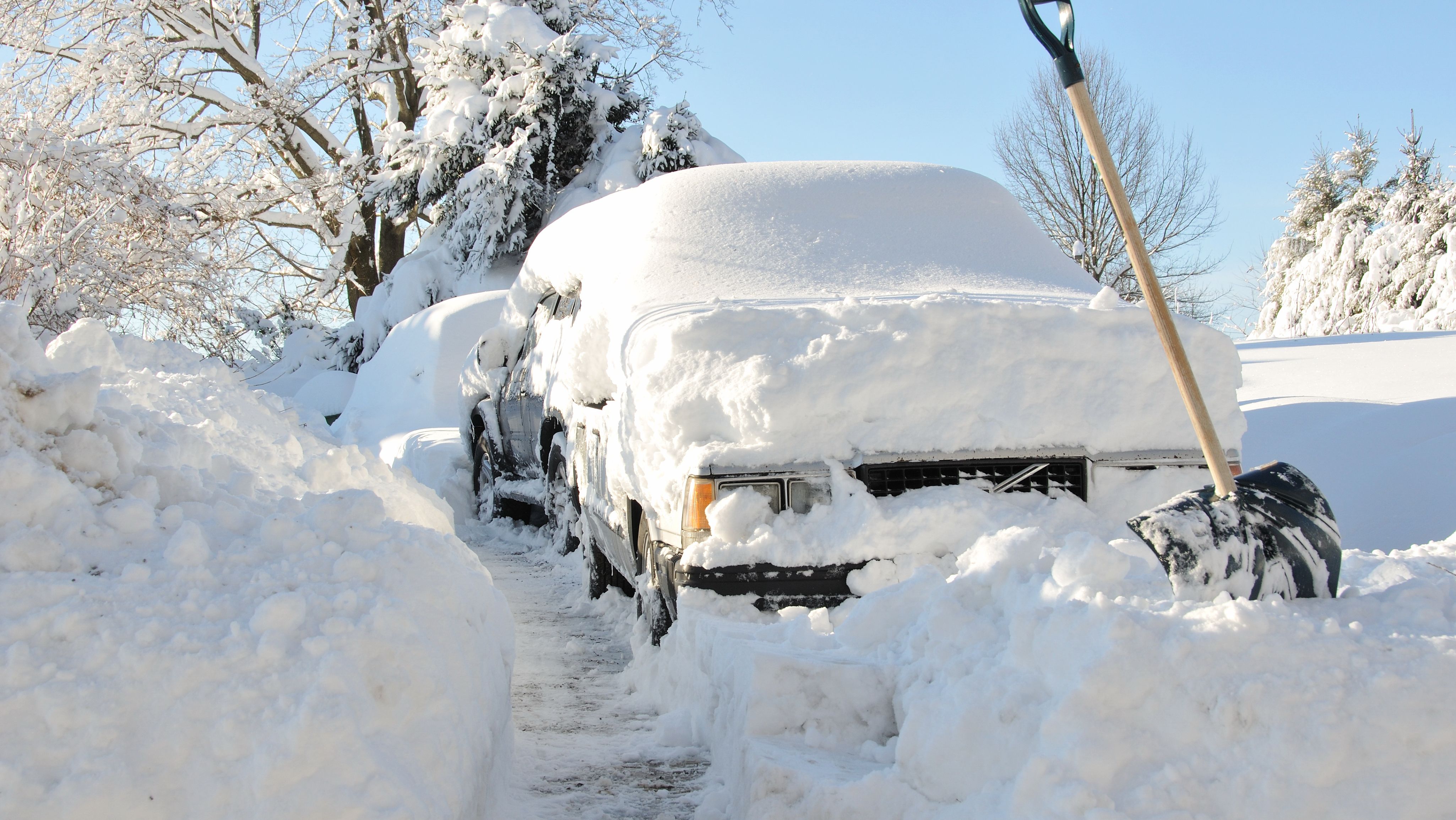 Additional Tips:
- Keep your gas tank at least half-full during winter.
- Share your route with someone if driving in questionable weather.
- Ideally, avoid driving during forecasted storms.
Safety Measures When Stranded:
**Activate Hazard Lights:**
If stuck along the side of the road, use hazard lights and keep your seatbelt on for added protection.
**Visibility Aids:**
Tie your kit's fluorescent flag onto your antenna, and at night, keep your dome light on. Place roadside flares near your car to alert others.
**Communication:**
When stranded with others, designate someone to stay awake and alert to communicate with rescuers.
**Stay In Your Vehicle:**
Walking in a storm increases the risk of getting lost and succumbing to hypothermia. It also makes it more challenging for rescuers to find you.
**Know Your Limits:**
Shoveling snow and pushing a car can be strenuous. Avoid overexertion to prevent health risks.
**Carbon Monoxide Safety:**
Keep the inside air carbon monoxide-free. Run the engine for only 10 minutes per hour, with a slightly open window. Regularly check the tailpipe for snow blockages.
**Stay Hydrated:**
Staying hydrated helps you stay warmer. Avoid alcohol, as it increases susceptibility to hypothermia.
Final Thoughts: Enjoy Winter Safely!
Embrace the winter season, but prioritize safety. Follow these tips to stay prepared and secure during the challenges of winter travel. Stay warm, stay safe, and enjoy the beauty of winter responsibly!
Kevin Copeland
Email: [email protected]
Cell Phone: 970.368.0025
Office Phone: 719.838.7001