Winter Is Coming. Are You Ready?
Posted by Richard Poveromo on Friday, September 11, 2020 at 4:29 PM
By Richard Poveromo / September 11, 2020
Comment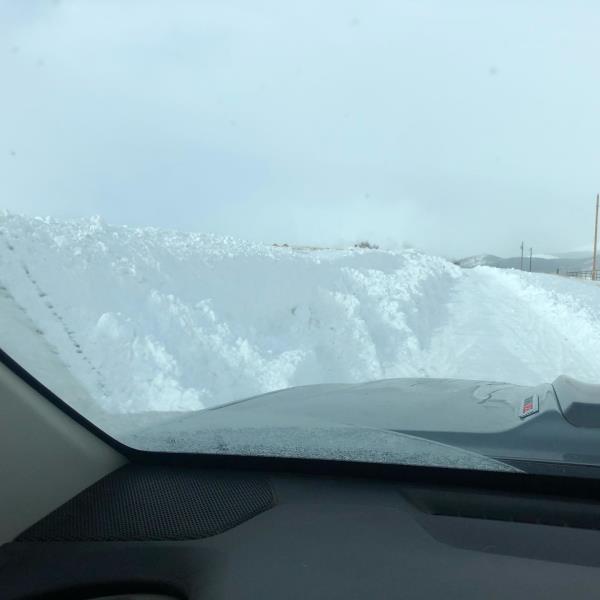 What did you think of the big September 2020 "Blizzard? I didn't hear about too many car accidents on Hwy 285. I hear some places got up to 18 inches! Some of the good stuff happened up North of Fort Collins. That should have helped the fire situation!
The real story here is the reminders to local folks-
*Time for new snow tires. The ones you've been riding all summer probably won't be able to handle the snow that's soon to start piling up.
*Time to get your driveway plower contract updated. You don't want to get stuck and have to walk!
*Get your firewood in order now so the can get within 100ft of where you actually want it. Otherwise you may end up hauling it up the hill yourself!
*CHECK YOUR FURNACE!! Make sure it works now before you actually need it. (Good time to check on those CO2 detectors also)
*Caulk your windows. Keep the heat in and the cold OUT!
*Get new old towels to stuff under the outside doors to stop the breeze.
* Check the condition of your snow shovel and replace if needed. Don't want it to break with that first load of snow.
*Is the ice scraper in your car? Or are you going to have to get out an old CD case to attempt to clear it to make it to work on time?
*Make sure you're stocked up on masks or "face coverings" if you plan to enjoy winter activities in Summit County! Not that the constant cell phone reminders aren't enough……
You might ask how does this bozzo know what he's talking about. Well the answer is my wife has been bugging me since the 4th of July to get it done. She figures that is a good starting time if she wants it done by the middle of December. See how smart those women are?
Richard Poveromo
Email: [email protected]
Cell Phone: 719.838.1083
Office Phone: 719.838.7002