Residential Market Report - April 2023
Posted by Tammy Copeland on Wednesday, May 3, 2023 at 11:47:13 AM
By Tammy Copeland / May 3, 2023
Comment
Residential Market Report - April 2023
The increased interest rates this spring, especially compared to rates 12 months ago, has caused us to see an increase in inventory & days on the market. If trends continue along what we typically see this time of year we will see more listing throughout May coming up on the market, this happens every year. We will also see buyer activity pick up with the nicer weather as well. I feel we will see an even playing field for this summer- not a sellers market and on the flip side as we get summer business it wont be a buyers market either.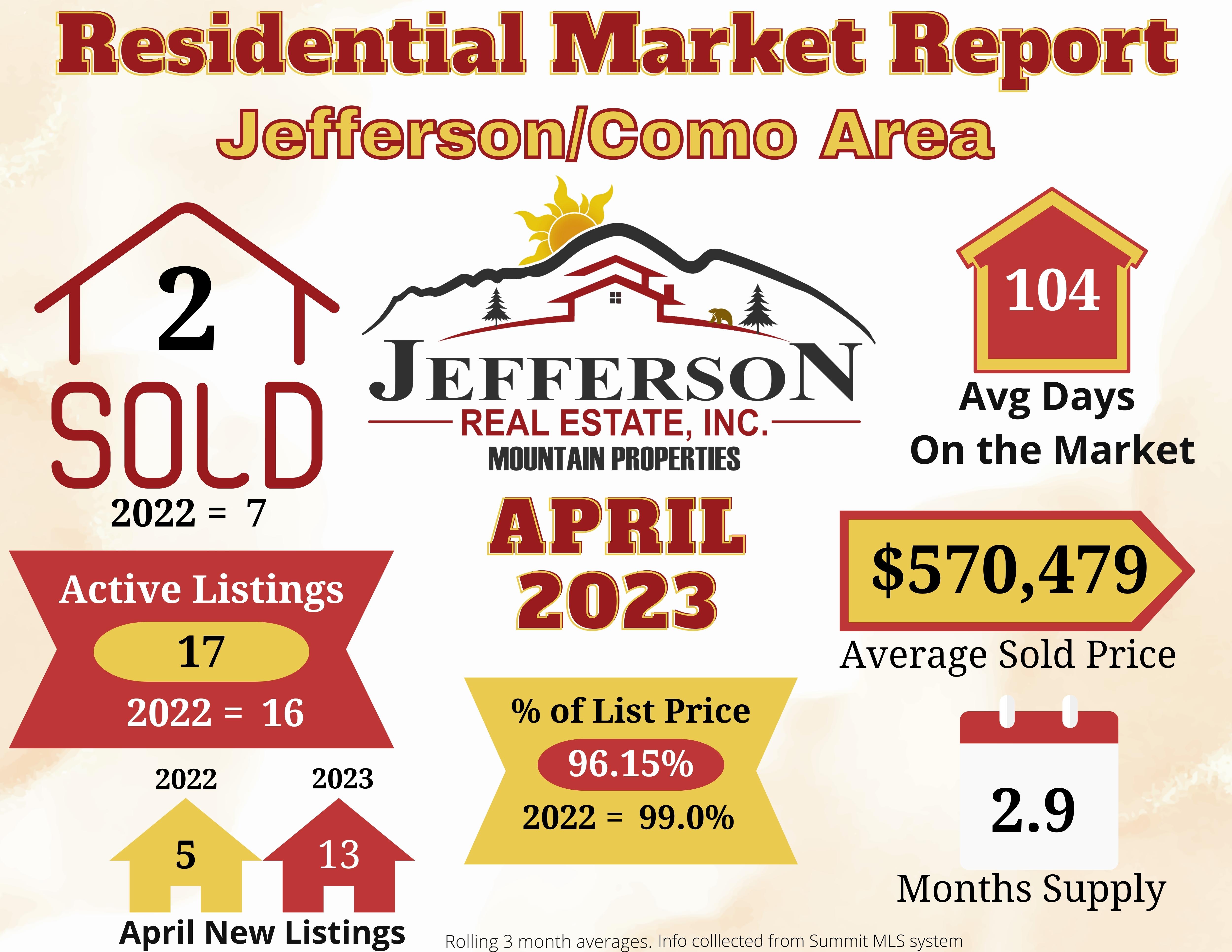 Residential Market Report - April 2023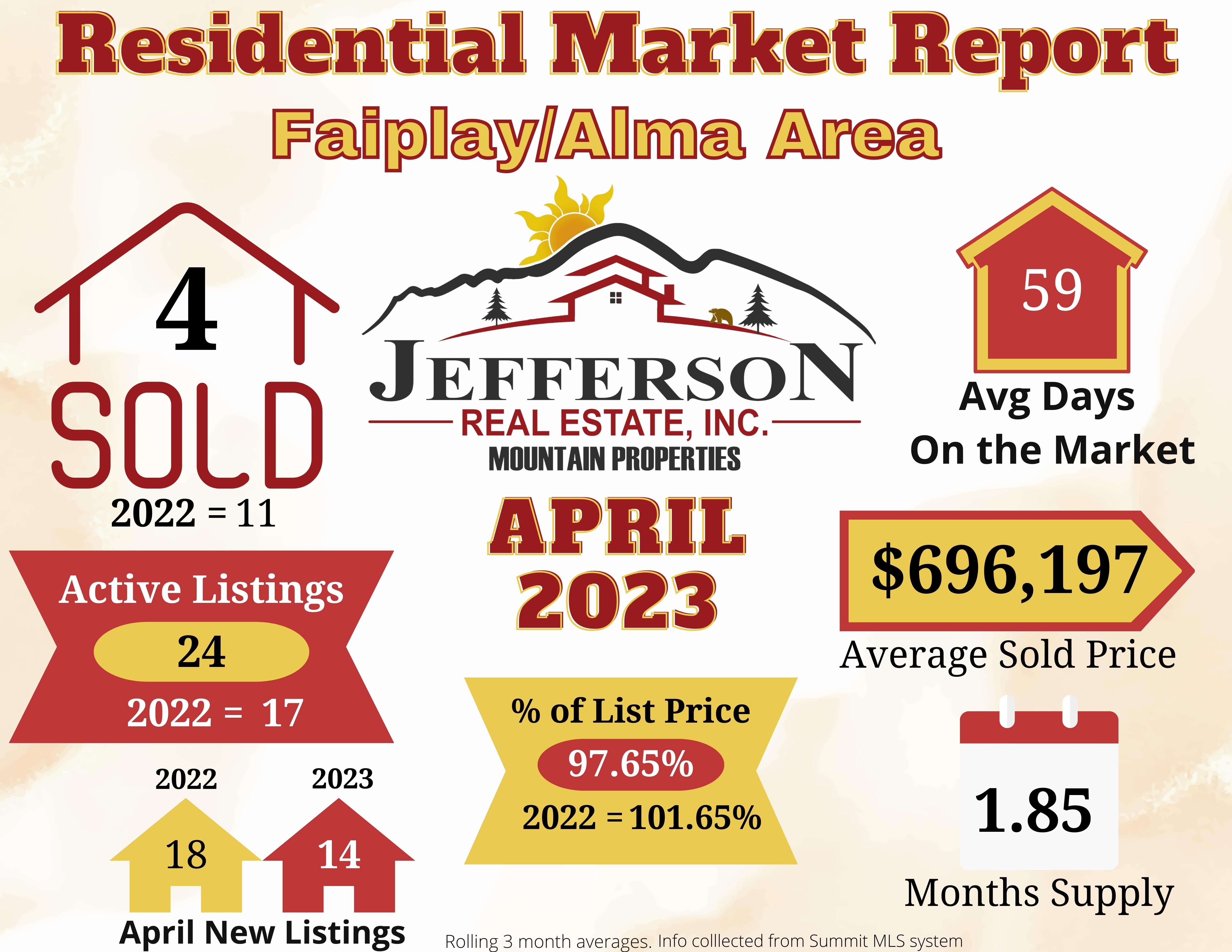 ---
A little about South Park
South Park is a region located in the heart of Colorado, known for its rugged beauty, wildlife, and iconic mountain ranges. It is also the name of a popular and irreverent animated television series, which is set in a fictionalized version of the region. Residential Market Report - April 2023

In reality, South Park is a high-altitude basin surrounded by mountains, including the Mosquito Range, the Tenmile Range, and the Sawatch Range. The region is home to several small towns, including Fairplay, Alma, Jefferson, Como and Hartsel, as well as numerous outdoor recreational opportunities.

Visitors to South Park can enjoy activities like hiking, mountain biking, camping, fishing, and hunting. The region is also known for its wildlife, including herds of elk, bighorn sheep, antelope, moose and mule deer, as well as birds of prey like eagles and hawks.

South Park has a rich history, dating back to the days of the Wild West. The region was once home to gold and silver mining operations, and many of its historic buildings and landmarks can still be seen today. Residential Market Report - April 2023

Overall, South Park is a unique and beautiful region of Colorado, with plenty to offer visitors and residents alike. And, thanks to the popular television series, it has also become a cultural touchstone for fans around the world. Residential Market Report - April 2023
Jefferson Real Estate
Email: [email protected]
Office Phone: 719.836-2615
Office Manager: 719-838-7007
---
These figures are from the Summit MLS system, the primary MLS for this part of Park County and shows only information on cabin/home sales in South Park. (Zip codes 80456,80432,80440,80420). Jefferson Real Estate also utilizes the Front Range MLS system, RE Colorado. This more than doubles the exposure for your listing. If you're considering selling your cabin or home and taking advantage of this sellers market then give us a call!