Pre-Approval in 2023: What You Need To Know
Posted by Kevin Copeland on Wednesday, January 25, 2023 at 10:13:59 AM
By Kevin Copeland / January 25, 2023
Comment
Pre-Approval in 2023: What You Need To Know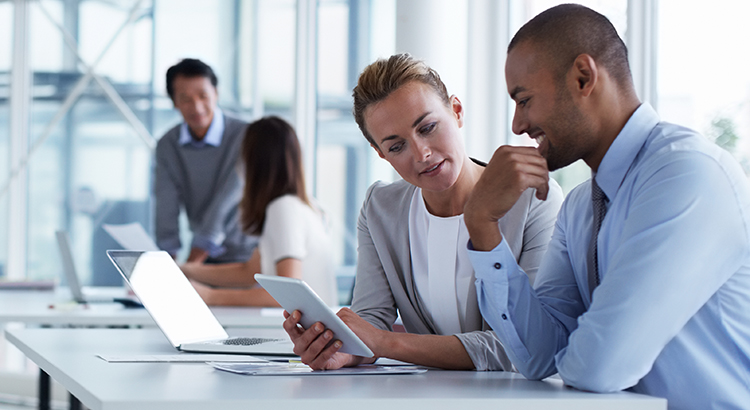 One of the first steps in your homebuying journey is getting pre-approved. To understand why it's such an important step, you need to understand what pre-approval is and what it does for you. Business Insider explains:
"In a preapproval [sic], the lender tells you which types of loans you may be eligible to take out, how much you may be approved to borrow, and what your rate could be."
Basically, pre-approval gives you critical information about the homebuying process that'll help you understand your options and what you may be able to borrow.
How does it work? As part of the pre-approval process, a lender will look at your finances to determine what they'd be willing to loan you. From there, your lender will give you a pre-approval letter to help you understand how much money you can borrow. That can make it easier when you set out to search for homes because you'll know your overall numbers. And with higher mortgage rates impacting affordability for many buyers today, a solid understanding of your numbers is even more important.
Pre-Approval Helps Show You're a Serious Buyer
Another added benefit is pre-approval can help a seller feel more confident in your offer because it shows you're serious about buying their house. A recent article from Forbes notes:
"From the seller's perspective, a preapproval [sic] letter from a reputable local lender often can make the difference between accepting and rejecting an offer."
This goes to show, even though you may not face the intense bidding wars you saw if you tried to buy during the pandemic, pre-approval is still an important part of making a strong offer. In fact, Christy Bieber, Personal Finance Writer at The Motley Fool explains it may be the most important part of making an offer:
"Pre-approval maximizes the chances you'll be able to actually close the deal – and sellers want to see that.

The fact that a pre-approval gives you a better chance of getting your offer accepted is undoubtedly the most important reason to complete this step . . ."
Bottom Line
Getting pre-approved is an important first step towards buying a home. It lets you know what you can borrow and shows sellers you're serious about purchasing their home. Connect with a local real estate professional and a trusted lender so you have the tools you need to purchase a home in today's market.
Kevin Copeland
Email: [email protected]
Cell Phone: 970.368.0025
Office Phone: 719.838.7001
---
Why Jefferson Real Estate?
Jefferson Real Estate, Inc. represents the region's finest properties with exceptional skill using the most innovative technologies currently available. We offer ultimate privacy and security, speed, and efficiency. Our Decades of full-time experience have given us a clear understanding of the mindset of home buyers and sellers and a thorough understanding of the Park County regional marketplace.
The Jefferson Real Estate Family Heritage
The Jefferson Real Estate Heritage goes back to 1800′s when Kevin Copelands Great Great grandparents arrived to Colorado by wagon train. As a fourth generation Coloradoan he offers a lifetime of experience and expertise to clients and Realtors at Jefferson Real Estate that is a valuable asset in assisting you with the purchase or sale of western properties. All of the Realtors at Jefferson Real Estate (Kevin, Tammy, Rich, JoAnn, Billi, Amanda & Kathie) love and live in Park County, they will be proud to share it and enjoy helping you become a part of its rich history. Their efforts and dedication to Jefferson Real Estate plays an integral role in maintaining our reputation as the leading real estate firm in the South Park area.
Experience Matters
With Decades of experience helping local buyers and sellers just like yourself, we know how to locate the finest properties and negotiate the best deals in the west. It's our job to know about the latest Park County market conditions and government regulations — so that you don't have to.
---