Maintaining Your Mountain Cabin
Posted by Kevin Copeland on Sunday, June 23, 2019 at 1:12 PM
By Kevin Copeland / June 23, 2019
Comment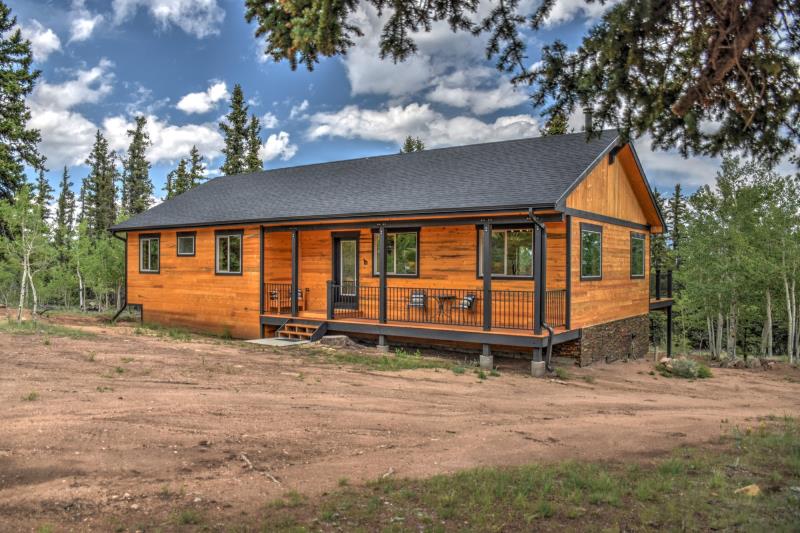 It is critical to understand how to properly maintain your Mountain Cabin. The UV rays, wind and extreme conditions in the higher elevations of South Park can turn your dream cabin into an unsightly "shabin" within just a few years. Here are a few tips on how to keep you cabin looking new and maintain the value of your home.
Inspect the exterior twice a year (Spring and Fall are the best times)
Windows: Open the windows and walk around your cabin. Look for peeling paint/stain around the framing and sills. If you discover soft wood, this is a sign that it is time to repair or replace the damaged wood.
Log Cabins: Look for cracks in the wood. Cracks that face "upward" will collect and hold in rainwater, which can cause extensive damage to the logs if left untreated. Gaps can lead to moisture and air seep in. Make sure to check for separation in the chinking and sealant.
Cedar Siding: Check for rotting boards, especially around gutters.
UV Damage: Watch for the early signs of UV damage. (faded wood and dryness). It is best to re-stain of treat the wood when the first signs of damage appear. You can apply a sunblock or apply a pigmented stain infused with UV combatants to protect your exterior logs and siding.
SIGNS THAT YOUR HOME IS READY TO BE STAINED
Add water to a spray bottle of garden hose and spray the exterior surfaces (deck, siding and/or log walls) in several places. If the water beads up, your stain is in good shape and the protectant is working. If you find that there are wet patches or dark spots on the wood, this means that the wood is absorbing water and is probably time for a fresh coat of sealant/stain. Log ends can absorb 10 times the rate of horizontal logs.
Product Types
Stain: There are three types of stain: oil-based, water-based and emulsions that blend the two. Today's stains – available in a host of colors from gray to green, blond to dark honey – are designed not only to give a tint to your walls, but they also coat the wood with a breathable layer of protection.
Preservative: A mix of chemicals designed to protect against a host of environmental threats, such as mold, mildew, ultraviolet rays and insects.
Sealant: A liquid (caulk) or solid (foam or butyl rubber) material used to prevent air or water from passing though joints.
Chinking: Chinking is a thick material used to seal the gaps between log courses. Traditional chinking is mortar-based, but modern synthetic chinking is far more elastic, effective and durable. Also, today's chinking is available in a variety of colors, though most cabin owners prefer a white or light color to contrast with darker wooden materials.
Caulk: A sealant used to fill joints and spaces between logs. Often it's clear or a color that matches the tone of the wood. Caulk comes in tubes or pails, and is applied with a gun in a narrow bead. The soft, moist bead dries to a tough elastic sealant that protects against air and water infiltration.
Cleaner: Several products are designed specifically for use on your cabin's exterior and interior walls. A pressure washer with a fan tip is another way to clean your walls. Just keep the wand moving as you start at the top and work your way down.
Exterior maintenance of your Mountain Cabin is the key ensure that your home retains its value for many years to come.
Jefferson Real Estate
Email: [email protected]
Office Phone: 719.836.2615
Alt Phone: 800.686.0822