Ice Castles!
Posted by Kevin Copeland on Sunday, January 20, 2019 at 11:30 AM
By Kevin Copeland / January 20, 2019
Comment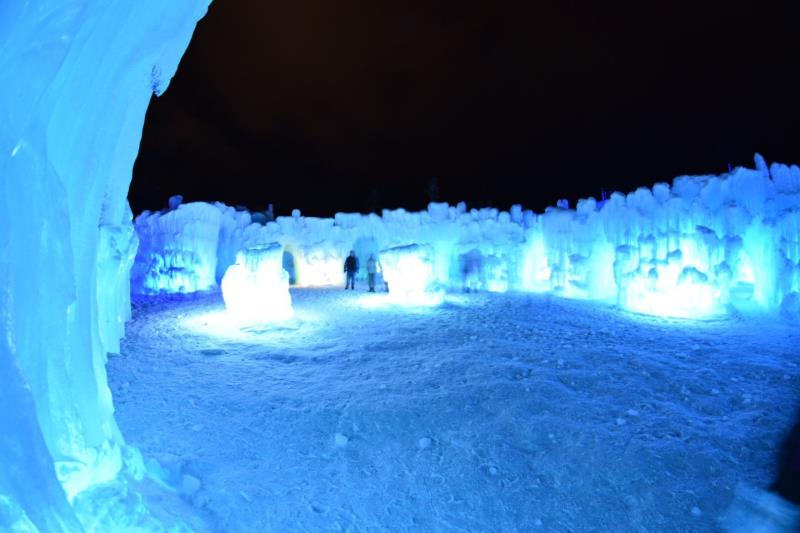 The Ice Castles are officially open in Dillon, Colorado. For only the fourth time in Colorado, artist Brent Christensen's castles made entirely of frozen walkways, tunnels, slides, towers, archways, fountains and thrones that are made with 25 million pounds of ice will be open for the public to climb through and take pictures in, It's the Instagram shot you don't want to miss.
The Ice Castles are a must-see spectacle that will be located in Dillon Town Park and will cover nearly three-quarters of an acre. Standing at 15-40 feet tall, the Ice Castles will be open both day and night, so that visitors can witness the blue ice formations in natural light and later light up with white and colored lights that change to illuminate beneath the night sky.
Between 20-50 workers in the region helped construct the castles, and it has taken nearly a month to complete just in time for the colder temperatures across the state. Make sure you see them though because according to Christensen, the Ice Castles typically only last for six to eight weeks once they open.
Online tickets will be $15.95 and walk-up tickets will be $20 on Monday through Thursday, and $16.95 and $25 on Friday through Sunday for one adult admission. Hours depend on the weekday and holiday times will vary.