Hunting in Park County
Posted by Richard Poveromo on Wednesday, November 6, 2019 at 10:38 AM
By Richard Poveromo / November 6, 2019
Comment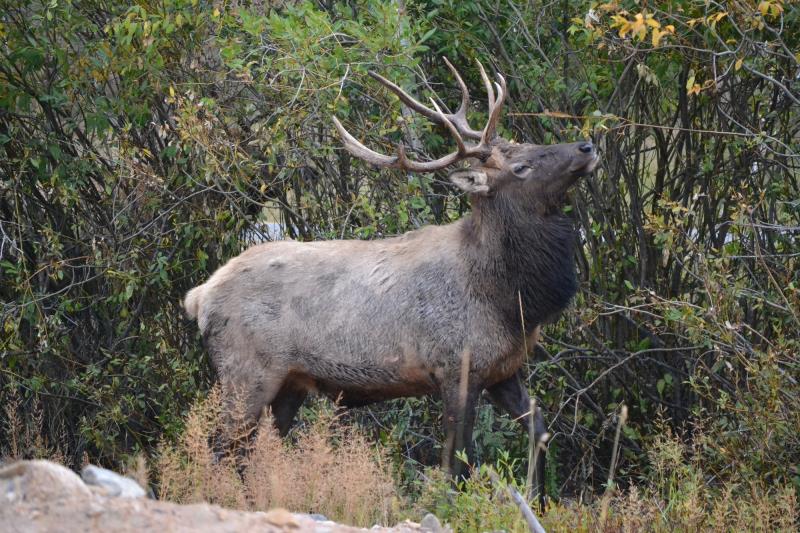 South park hunting is an all draw area. With Hunt units 49, 50,500 and 501 that are all draw areas. You can see game off of the highways and back roads here. The herds are very well managed by the Division of Wildlife. This offers hunters a healthy and robust population of antelope , elk, moose and deer. There are sheep and goat units here also but a much harder proposition to obtain a license. For the none hunter there is a great opportunity to view these species here in the Park all year long. That being said hunting is also the herd management tool that has been proven to work to keep the game population to a size that this area can support. And it is the local hunters way of obtaining a source of non-chemically enhanced, great tasting protein. We should also mention it is the proven way to keep the great tradition of Hunting in place for the families that cherish it.
Now we can talk to the hunters that plan years in advance to get the best hunting experience out there. Tuning up their equipment and skills to successfully complete there hunts. Getting the time off of work and their loved ones together for the great fun and comradery of the hunt. Some of the guys that have hunted with the same good old boys for years keep closely in touch in the off seasons to plan and make strategy's for the upcoming Grand old time they will have. Keeping friends and families close because of the amazing life enhancing thing known as the Hunt. Creating good memories and friendships all through the process.
This South Park that I call home gives all the opportunity to get closer to nature . To observe the world at a slower pace in one of the most beautiful places I have seen. To wonder about the days gone by and the folks that were her first. To think of what is needed to keep it this way for the people to come. To keep the hunting traditions alive for those who desire them and the Park well and productive for all the others who have the love of the outdoors. Hunters have always wanted the wilds protected and nurtured for their reasons as well as non-hunters for theirs Ted Roosevelt and John Muir come to mind.
Richard Poveromo
Jefferson Real Estate, Inc.
Direct-719.838.7002
Cell-719.839.1083