How To Stage Your Home For A Sale
Posted by Kevin Copeland on Thursday, October 1, 2020 at 1:45 PM
By Kevin Copeland / October 1, 2020
Comment
Beautiful Ways to Stage Your Home For Sale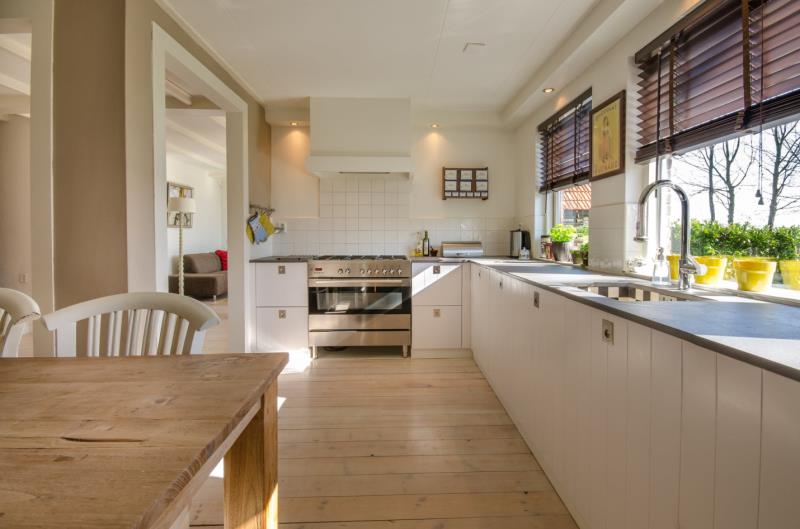 Selling a home is usually one of the biggest financial decisions of a person's life. It's only natural that most home sellers try to get the best out of the deal. But it's not easy. You have to make sure that your property doesn't have any major flaws, you have a clear title of the property, you have found the perfect agent to help you sell your home, etc.
With all these other important things to take care of, it's easy to lose sight of one small but powerful step in the home selling process, and that's staging. Many sellers and agents disregard the impact that proper staging can have on the sale of a property, especially in a seller's market. But it's still recommended that you stage your home as beautifully as you can to help buyers fall in love with your property.
1. Start with the exterior. You don't need to invest in a fresh coat of paints (but it would certainly help) if you can power wash the grime off of your home's exterior. Clean the exterior windows and your main door. Even a shining doorknob can make an impression.
2. According to a report, buyers focus most on the living room, kitchen, and master bedroom. These are the places where you will have to put in most of the work. Clean the bathrooms as well.
3. De-personalize your home. It's the essence of staging. When buyers walk in a home, they like to imagine themselves living in it. And that's hard to do if you have your family's photos hanging around everywhere. It makes some buyers feel like they are invading another person's space. Similarly, children's drawings on the refrigerator, toys, clothes, toothbrushes, and religious artifacts should also be stowed away when you stage your home. All in all, it should give a cozy, but blank look. It should look like a home, but not home, but not your home because it will help buyers visualize them and their family in the home.
4. Scrub your home clean. Grease films in the kitchen that you were ignoring for months, dirty appliances, and even the corners of the bathtub. The newer and cleaner your home looks, the higher are your chances of attracting a good buyer.
5. Give your home some room to breathe and declutter it. When you are living in a home, it's easy to get used to an overstuffed living room or a bedroom you can barely walk in. But that's not what a home buyer wants to see. Since you have to move out of the house anyway, start getting rid of things that you won't need. It might save you money on the moving costs, and will also make your home feel roomier.
6. Our noses stop detecting persistent smells after a few days. This is why when a new person walks in; they can immediately detect odors in our home that we are immune to. Enlist the help of a friend or a neighbor to detect and remove any persistent odors that your home has. Apart from chasing down and fixing the actual sources of odors, you can sprinkle baking soda on your floors and furniture, and then vacuum it up. It doesn't mask existing smells; instead, it neutralizes them.
7. If some of your furniture is too old or too battered, you may want to remove it for staging. Get your carpet or floor cleaned. Most home visits happen during the day, so let the natural light in. If your home doesn't have a foundation problem and the walls still have cracks, try and get them fixed before buyers visit your home.
In the case of a home staging, beauty is in simplicity and cleanliness. If your house is an overwhelming reflection of your taste, buyers might have a hard time imagining it as theirs. Similarly, if you decorate your home with flowers (after deodorizing of course), and a buyer who is allergic comes in, it won't be a very successful buyer's visit.
Jefferson Real Estate
Office Phone: 719.836.2615