Home Maintenance Tips
Posted by Kevin Copeland on Friday, August 7, 2020 at 1:16 PM
By Kevin Copeland / August 7, 2020
Comment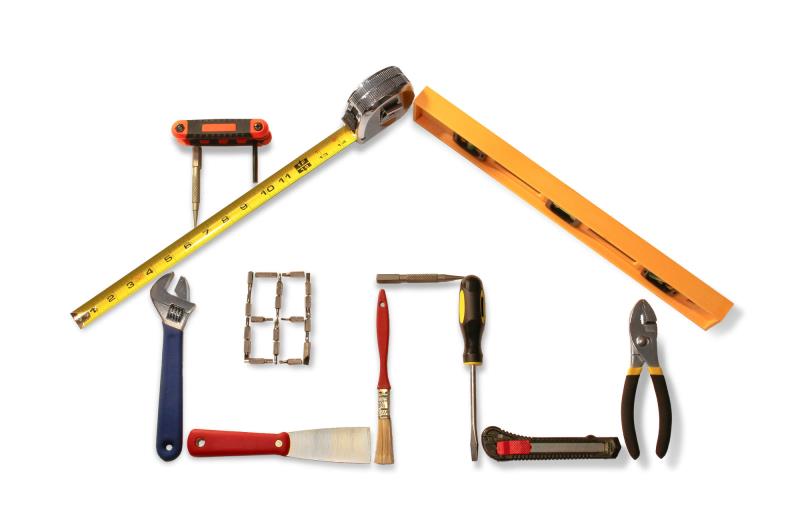 1.Check to see if your doorbell works- If not, replace it
Even up here in the mountains we do have, and occasionally use, doorbells. It can be a quaint feature and can add character to your front door. Door knockers can be a nice addition too.
2.Check all of the power outlets in your home
Power outlets should be checked annually. If you find any of your power sources are dead, we recommend calling a professional electrician to get them fixed. Now is also a good time to check if you have GFCI (Ground Fault Circuit Interupter) receptacles with those "test" and "reset" buttons. If you don't, it's likely to come up in a home inspection when you decide to sell your home.
3.Change the direction of your ceiling fans
You should change the rotation of your ceiling fans twice a year to increase energy efficiency. This puts less strain on your heating and cooling systems. Running a ceiling fan properly in the winter can save up to 10% on your heating bill. When you change the direction of the fan, you change the way the air moves, more effectively heating or cooling a room. You want your ceiling fan to rotate counter clockwise in the summer, pushing the cool air down. On most fans there is a switch on the motor.
4.Clean out exhaust fans to prevent mold
Fans in your home help clean out smells and moisture but if they are clogged then they can't work properly. Once a year take the time to remove and clean your bathroom and kitchen exhaust fans. This will help keep things running smoothly.
5.Regrout or recaulk tubs, showers and bathroom fixtures
Whether you have grout or caulk as a filler between tiles it will show signs of wear and tear over time. If you notice any crumbling, peeling or mold/mildew then it's probably time for a touch up. If you have caulking you should plan to recaulk every 5 years.
6.Clean your drains
Take care of slow drains before they really become clogged. It's better to snake a drain with a wire hanger or clog remover tool, rather than use drain cleaner, which can be rough on pipes.
7.Flush out your water heater
Once a year you will need to drain your water heater or have a professional plumber come do it. Draining the water heater will flush out and mineral or debris in the system.
8.Maintain your roof
A roof replacement can be very costly but maintaining the one you have can increase it's life span. Taking care of any roof issues will also help any heating or cooling systems operate more efficiently. It is recommended to have your roof inspected twice a year.
9.Look for early signs of foundation issues
When the weather warms up in the spring, take the time to do a thorough inspection of the exterior of your foundation. Cracks can reduce your homes value by as much as 15% and taking care of issues as you find them will ensure less costly repairs in the future.
10.Check for signs of critters
It Is important to do regular check around the interior and exterior of your home to check for signs of pests. Take note of cracks near the foundation where furry friends could break in. When it comes to detecting animal or pest issues in your home, the earlier the better.
11.Wash your washing machine
If you notice any signs of mold, mildew or funky smells in your washer, check out Apartment Therapy's guide to de-gunking and unfunking the washing machine.
12. Remove Lint and build-up from your dryer vents
Cleaning out your dryer vent (and we don't mean just removing lint from the filter, but cleaning out that vent crevice) not only keeps the appliance running efficiently, increasing longevity, but it also will keep your dryer from sparking a fire.
More than 29,000 homes a year catch on fire from the lint build up in the dryer's vent, according to the U.S. Fire Administration, and a clean vent is just another indicator to future home buyers that you've cared for even the smallest details in your home.
13. Inspect window and door seals
Once or twice a year take the time to seriously inspect the seals around your windows and doors. This is another place that can really cost you on your heating/cooling bill.
14. Touch up interior paint.
Touching up scuffs and other marks will be a much smaller job if you do it once a year instead of every 5 years. If and when you decide to sell your home, one of the first things you'll have to take care of is touching up wall paint—so why not get it taken care of now?
15. Do a home energy audit
According to Energy.gov, homeowners waste on average $200-400 of their energy bill annually on drafts and air leaks. Consider doing a home energy audit annually to see where you're pouring dollars down the drain when it comes to efficiency.
An Ounce of Prevention….
Now you're ready to get to work. Home maintenance can seem like an avalanche of to-dos at first, but remember, you don't have to do this all in a day. A little prevention will go a long way when it comes to home maintenance.
Jefferson Real Estate
Email: [email protected]
Office Phone: 719.836.2615
Alt Phone: 800.686.0822