History Of The Cline Ranch
Posted by Kevin Copeland on Monday, July 6, 2020 at 12:25 PM
By Kevin Copeland / July 6, 2020
Comment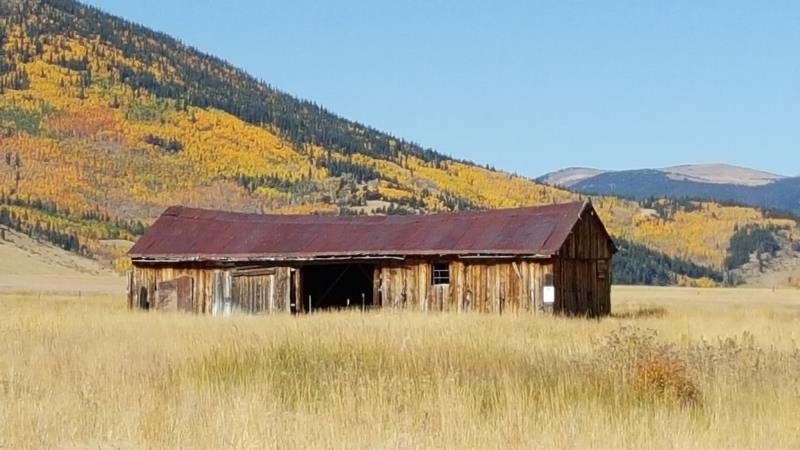 The main ranch house was built in 1928 by the ranch owner, Foster Cline, Sr., a prominent Denver attorney. The ranch was owned by and associated with Cline and his family for about 80 years and while the house was primarily used as a residence for the ranch managers, Cline and his family reportedly stayed in the house occasionally and spent most of their time on the ranch, during summers, in a smaller cabin across Highway 285 from the main house on Tarryall Creek.
The Tarryall Ranch was apparently the name given to the property by Foster Cline, the owner of the ranch from the 1920s until his death in 1969 at age 89. The ranch is also known commonly as the Cline Ranch. The ranch reportedly was known as the Anderson Ranch prior to the purchase by Foster Cline and the buildings were evidently all constructed or brought to the site after 1928, the date of construction of the house. The irrigation ditch rights for the property date from 1876 to the 1880s.
The newspaper notices from 1922 indicate that the firm of Rush and Cline in Denver was soliciting to find a renter for the Anderson property. By 1923, the 500 acres in question ended up being sold in a Sheriff's Sale because of unpaid legal bills due to Anderson's attorney Cline. Apparently, Foster Cline then purchased the land for himself at the Sheriff's Sale and this property was an early step in Cline's process of assembling parcels of land for the ranch. It is not known exactly when Cline first Historic Structure Assessment Tarryall / Cline Ranch became involved in purchasing real estate in South Park, but clearly he was a ranch owner by 1923. The Tarryall/Cline Ranch continued to be owned by Foster Cline and his family for over 90 years until it was finally sold to Tarryall Creek Ranch, LLC and Beartooth Capitol GP, LLC in 2010.
Jefferson Real Estate
Email: [email protected]
Office Phone: 719.836.2615