Differences Between Short-Term and Long-Term Vacation Rentals
Posted by Kevin Copeland on Thursday, September 3, 2020 at 12:24 PM
By Kevin Copeland / September 3, 2020
Comment
Long-term vs. Short-term Vacation Rentals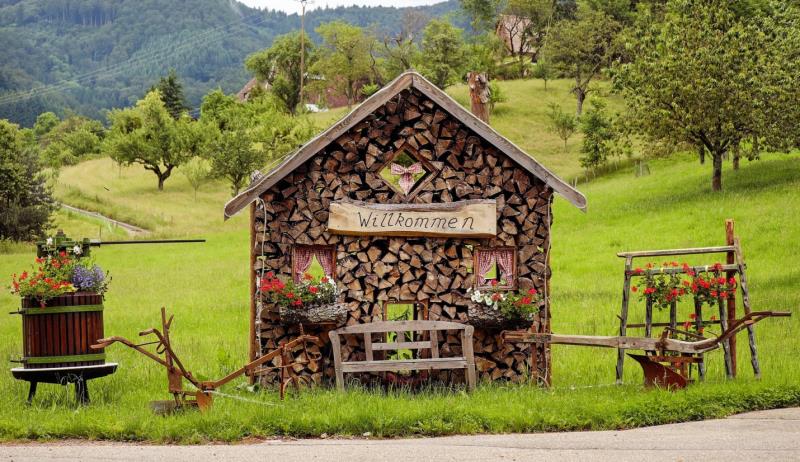 Vacation rentals have gained a lot of popularity in the past decade, thanks mostly to online services and the ability to market your home or a secondary property as a rental, without going through the official real estate mumbo jumbo. Vacation properties are a decent alternative to a hotel, and it has a personal (sometimes rustic) touch that many travelers and people on vacation prefer over the professionalism of hotels. Plus, they can be a cost-friendly option.
Vacation homes have been a thing before the advent of the internet, especially in places where it's not feasible to build and profit from a hotel. There is a choice for investors and homeowners, who want to rent out part of their own residence or have a dedicated vacation property, and that's between long-term and short-term rentals.
Long-term Vacation Rental
A long-term rental is usually any rental arrangement that goes beyond one month. For people moving from colder to warmer climates, it's sometimes also referred to as snow-bird vacations.
There is a lot of overlap between a long-term vacation rental and the usual monthly renting out of your properties. Most properties that are build or maintained with a long-term vacation rental in mind can also be leased out to tenants on a monthly or a yearly basis, provided that the place isn't only fit to live seasonally. And it's near enough to necessary amenities.
There are pros and cons of long-term vacation rentals. Some of the benefits are that: you don't see a lot of tenant turnover. You can depend upon a consistent source of income from your long-term occupied vacation property. And in most cases, you can pass along the responsibility of paying for utilities over to the tenant/guest as well. For long-term vacation properties, you also don't have to compete on online platforms for better listings, nor do you have to communicate with a lot of different people.
But on the flip side, long-term vacation rentals are hard to fill once they are vacated. Also, guests and tenants who stay for periods over a month get really cozy and can wear down your property much faster. The rents, though consistent, are usually much less than short-term vacation rentals.
Short-term Vacation Rental
Thanks to portals like Airbnb and VRBO, short-term vacation rentals have gotten serious traction. If guests/tenants stay in your rental property for less than a month, then it's considered a short-term rental.
The best part about short-term vacation rentals is that if you do it right, you can make a decent amount of money in a relatively short amount of time. The per-night prices are usually much higher than per-week or per-month arrangements, as it includes all the utilities and amenities you have to offer. If you are a people person, you get to meet a lot of new and interesting people. In short term stays, there is only so much your guests can wear your property down.
It has its cons as well. Short-term vacation rentals are usually a seasonal thing. You may be making a lot one month, then almost nothing in another. You have to make sure that your property's ad pops out from the rest. And if there are a lot of better-looking competing properties, you may have to offer additional incentives or discounts to attract guests.
Conclusion
If you are only leasing out a part of your own home, or you already have a second property, you can simply choose between the two options depending upon which option is more feasible and profitable based on your location. But if you are investing in a vacation property to exploit the prospect of either short-term or long-term vacation rentals, it's better if you look into other, more consistently paying alternatives first.
Jefferson Real Estate
Email: [email protected]
Office Phone: 719.836.2615
Alt Phone: 800.686.0822