Como, Colorado
Posted by Kevin Copeland on Saturday, October 20, 2018 at 8:50 AM
By Kevin Copeland / October 20, 2018
Comment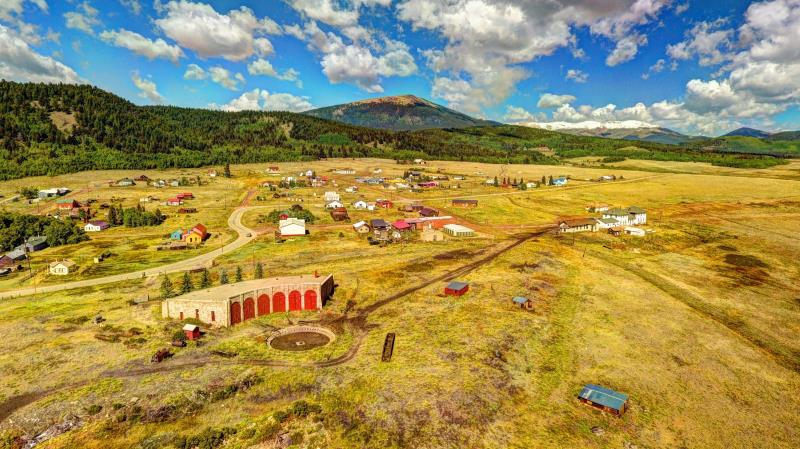 Como is a tiny former railroad community tucked away about one mile off of Highway 285. It's located ten miles east of Fairplay.
There's not much open in Como, except for an art gallery. The Mountain Man Gallery offers wildlife photography, jewelry and wood carvings. However, there is some traffic through town via Boreas Pass.
History
The region's first gold strike was at Tarryall in 1859, not far from Como. Coal mining boomed in 1871 for Como. Once the train arrived in 1879, Como thrived as the largest town in Park County, near 500. It was named after some local workers hometown in Italy.
It was a major hub of the railway for the Denver, South Park & Pacific Railway with up to 26 trains passing through town each day. Ranching has long been popular in the area too. The historic Wahl-Coleman Ranch now manages cattle and hay.
Main Attractions
Boreas Pass – It's a seasonal 11K+ pass that leads to Breckenridge in 21 miles. Camping, hiking and biking are the summer draws.
Background
It is believed the town was named by miners from Como, Italy, who worked the coal fields of the area. In 1879, the town became the location of a depot of the Denver, South Park and Pacific Railroad, which was extended over Kenosha Pass to reach the silver mining areas during the Colorado Silver Boom. Later, the town served as a division point for trains going northward over Boreas Pass and southward toward Garos and over Trout Creek Pass at the western end of South Park. The town has many historic weathered structures, including the roundhouse, hotel, and depot and has the air of a ghost town that is still nevertheless populated, by twenty people. It has a small commercial district consisting of a post office, gallery, hotel. The depot has been renovated with plans to make it an area tourist attraction.
With a population in the 1910 census of 475, 36 more than in 2010, Como was then the largest community in Park County. There were eighty-three children of school age that year. The former Como High School had begun in an abandoned Presbyterian Church, which was moved to another site. The school closed in either 1940 or 1941, by which time railroad service to Como had already ended some three years earlier. The remaining pupils were bused to Fairplay. The old Como High School building was left intact and used for the storage of decades of school records and memorabilia, items which were rediscovered in the 1990s. The former school, with a well-preserved classroom, is open to the public only once annually, on Boreas Pass Railroad Day, but students may visit on field trips. The school provides a glimpse into yesteryear.