Colorado Wildflowers
Posted by JoAnn MacDougall on Tuesday, August 11, 2020 at 12:55 PM
By JoAnn MacDougall / August 11, 2020
Comment
First thing's first: when you're checking out wildflowers in Colorado, you'll need to know what to look for. There are literally hundreds of wildflowers that grow in Colorado, but here's a list of some of the most common: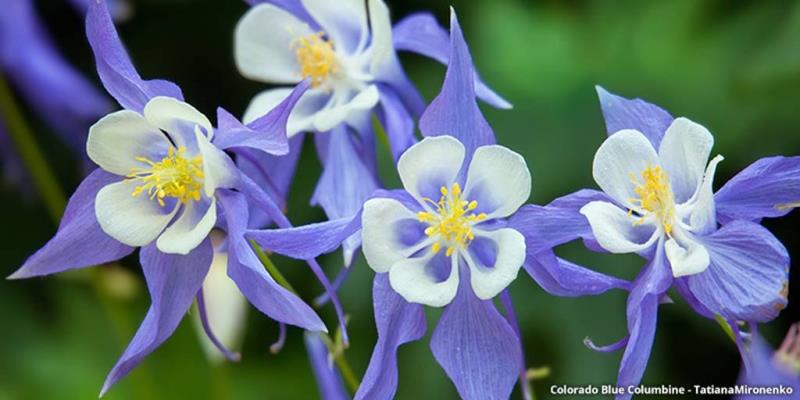 Colorado Blue Columbine
The Rocky Mountain Columbine is a gorgeous blue and white star-shaped flower you'll find all over the state, which is appropriate since it's our official state flower.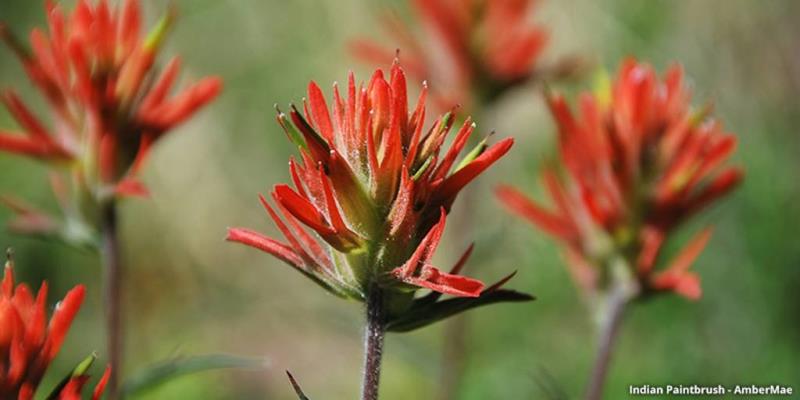 Indian Paintbrush
This tall flower with its cup-like bracts comes in a variety of colors, but you'll most likely spot the red and orange varieties in Colorado.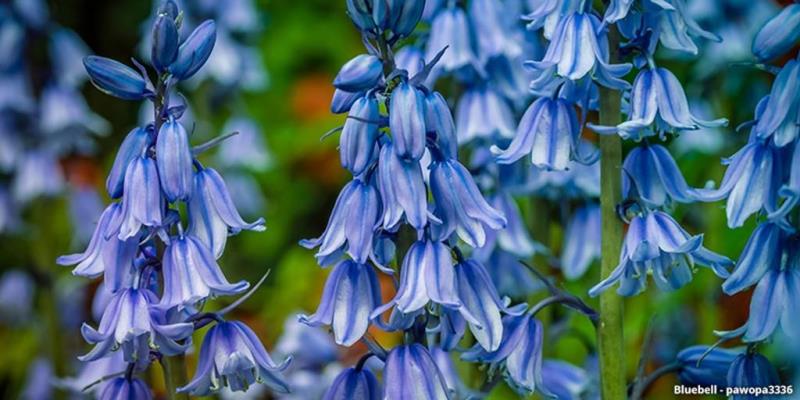 Bluebell
Delicate bluebells look exactly like what the name implies.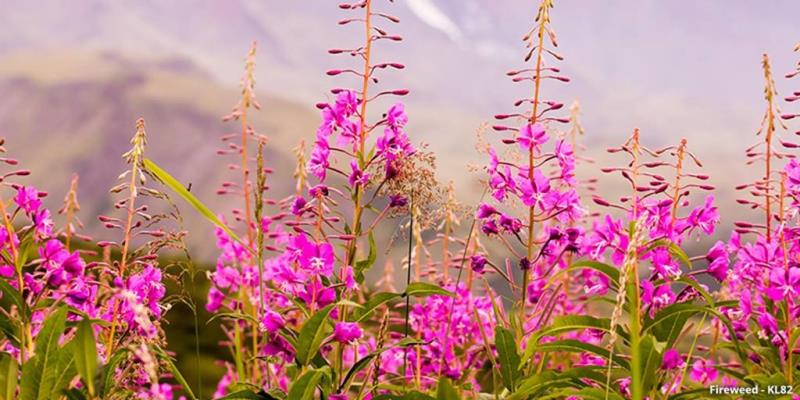 Fireweed
Fireweed gets its name from its ability to grow so quickly and prevalently in areas ravaged by wildfires, and since it can survive to a subalpine level of elevation, it blankets the ground on a lot of Colorado hikes.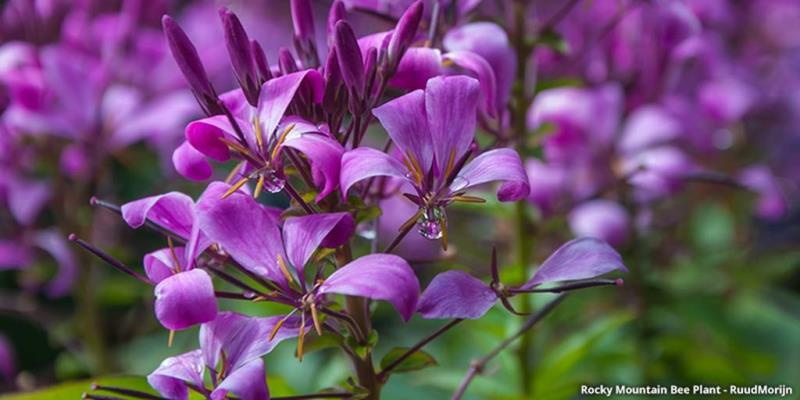 Rocky Mountain Bee Plant
This furry pink plant grows on a tall stem, and as the name implies, it attracts a lot of pollinators. Some of its other common names are less complimentary, like "skunk weed" or "stinking clover."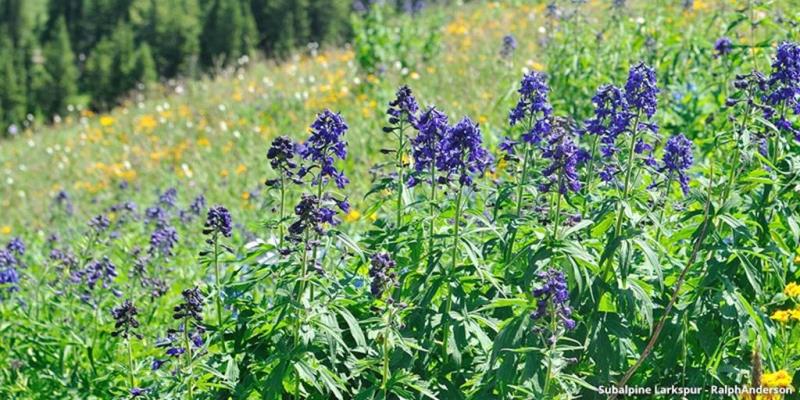 Subalpine Larkspur
These grow best at 8,200 to 13,400 feet, and a fully mature plant can have dozens of gorgeous deep purple blooms on a single stalk.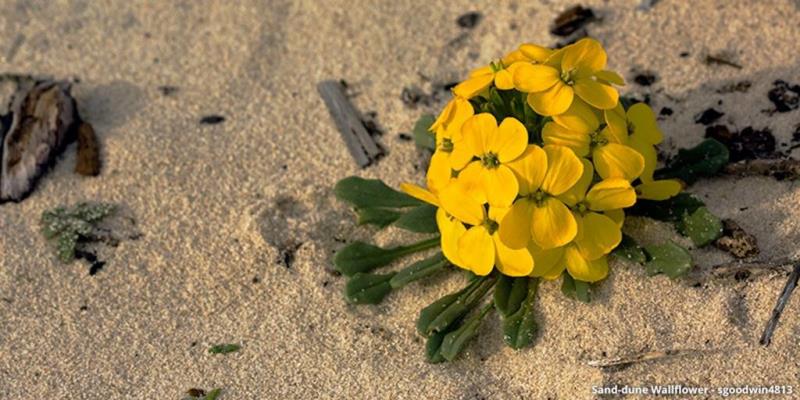 Sand-dune Wallflower
Also known as "prairie rocket," the sand-dune wallflower ranges in color from a light yellow to a deep orange, and prefers to grow in the dryer, hotter parts of the state.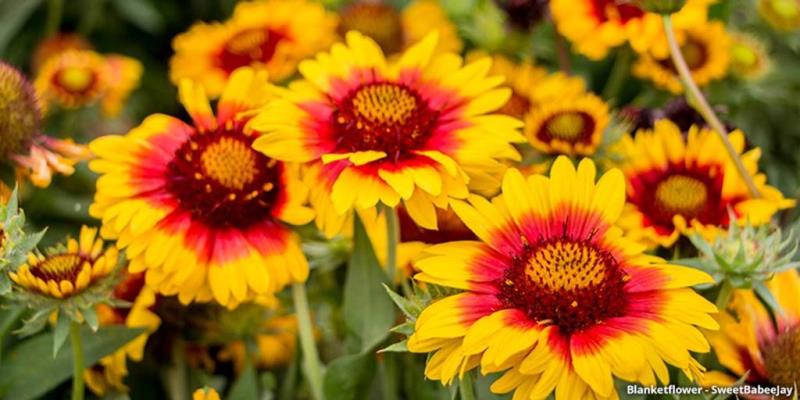 Blanketflower
This gorgeous bloom comes in shades of red, orange, and yellow, like a fiery tie-dyed sunflower.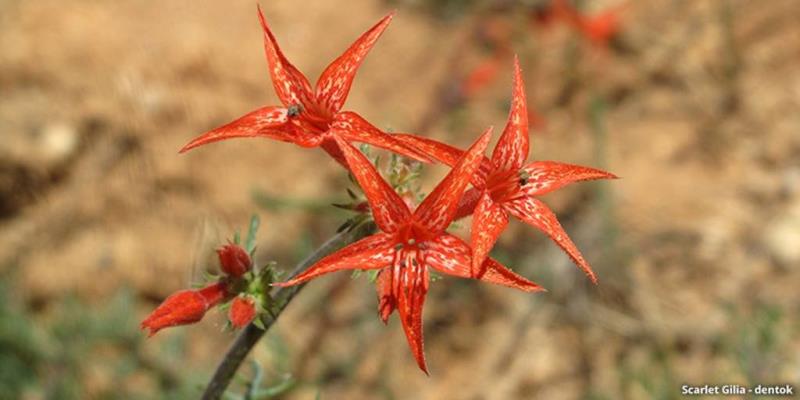 Scarlet Gilia
Scarlet Gilia was first discovered by famous explorers Lewis and Clark in the mountains of Idaho during their expedition across the US. Each of its red, pink, or white flowers looks like a long tube with five petals at the end.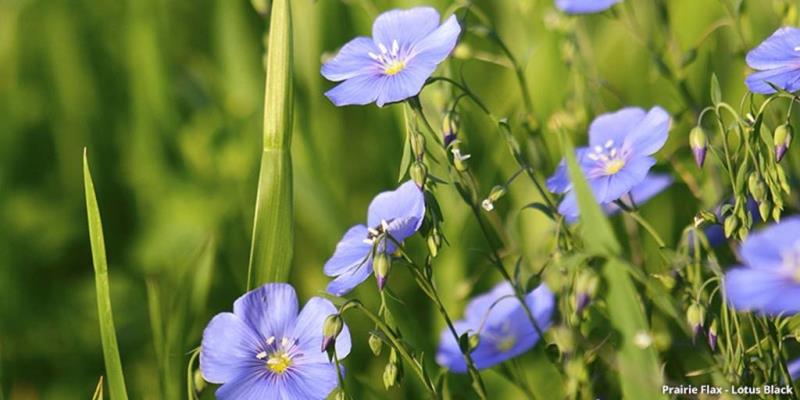 Prairie Flax
These beautiful little flowers are also called "wild blue flax," with five rounded pale blue petals, sometimes veined in a darker blue.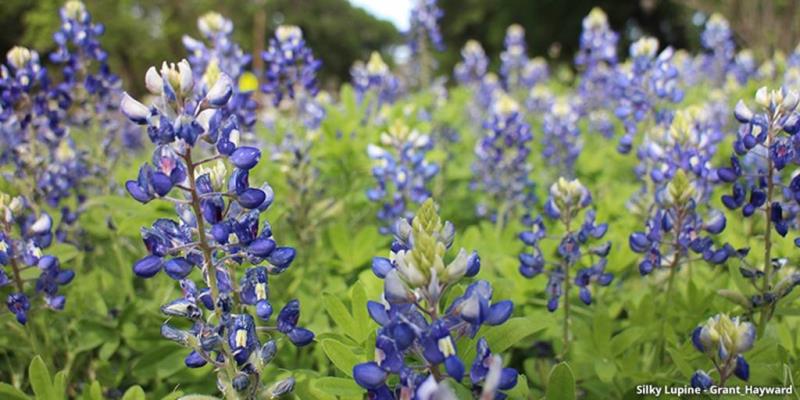 Silky Lupine
They are hardy up to 11,000 feet elevation, so you can find them in plenty of areas in Colorado.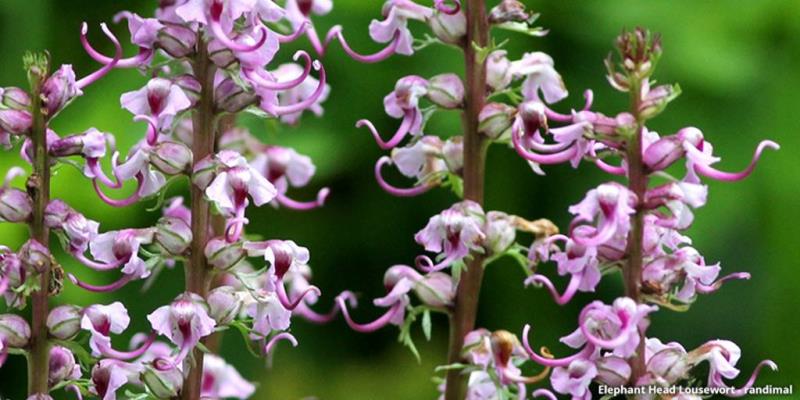 Elephant Head Lousewort
This is going to sound weird, but these little pink flowers, when viewed from the right angle, look just like the head of an elephant, trunk and ears and all!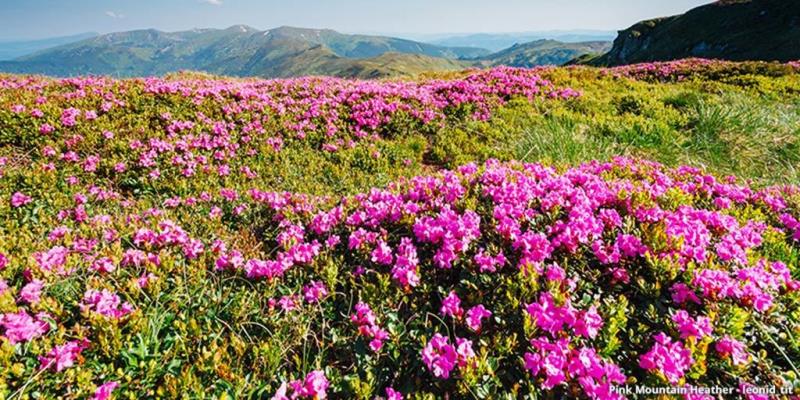 Pink Mountain Heather
Pink Mountain Heather carries small pink blooms on a low, shrubby, bush-like plant. It grows at higher elevations in subalpine forests and meadows.
Remember, this is just a sample of the many wildflowers you can find in Colorado, so use this list to get you started, but keep an eye out for more, because you're sure to find them.
Wildflower Etiquette
It can be incredibly tempting, when you see a colorful field blanketed with wildflowers, to pluck a few to press in your journal, or to create a quick flower crown or bouquet as you hike. It's only a few flowers in a field of thousands, right? Wrong, unfortunately. Remember that hundreds of people use Colorado's trail system every day, and if everyone took even a single flower during their hike, the flowers' growth wouldn't be able to keep up.
It's the same when it comes to things like lying in a bed of wildflowers or stepping off the trail and into a colorful blooming field for that perfect Instagram pic. Once one person does it, everyone starts doing it, and don't let the sunshine and warmth fool you—those fields of wildflowers are just like a fresh blanket of snow. Your footprints will be visible via a path of broken stems, and where you found an untouched field of gorgeous flowers, you'll leave behind a messy trail.
Colorado's wildflowers are part of its natural beauty, which is meant to be enjoyed by all. So this summer as you explore, take selfies, and ooh and ahh over them, treat the wildflowers like you would any other Colorado wildlife: keep your distance, and leave no trace.
JoAnn MacDougall
Email: [email protected]
Cell Phone: 719.838.0117
Office Phone: 719.838.7004