Camping and Hiking at Kenosha Pass
Posted by Kevin Copeland on Friday, July 31, 2020 at 4:46 PM
By Kevin Copeland / July 31, 2020
Comment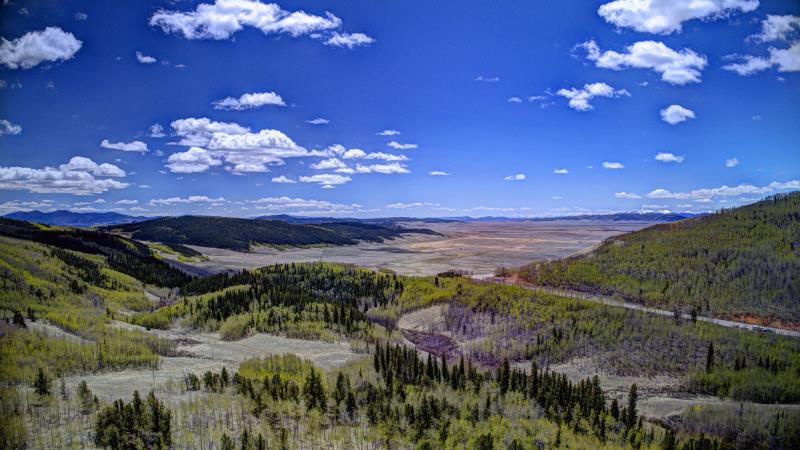 Located right off of Highway 285, Kenosha Pass and campground is known as one of the nation's highest mountain passes, sitting at an elevation of 10,000 feet. This small, easily accessible campground is perfect for a family getaway, hiking, biking, backpacking and horseback riding on the lengthy trails. Take in the spectacular views of Mount Evans and Mount Bierstadt.
FISHING: Jefferson Lake is a short 10 mile drive from Kenosha Pass and is known as one of the best fishing spots in Park County with incredible views and scenery. Make sure you stop by Jefferson Market on your way for Breakfast, Lunch or Dinner. Click the link for menu and pricing. https://jeffersonmarket17.com/menu.
BE PREPARED: Thunderstorms are very common at this location and the night temperatures are usually quite chilly due to the elevation. Don't forget your jacket!!
WILDLIFE: Use precautions when camping or leaving your vehicle unattended. Keep food in approved containers or locked in your vehicle and ensure that all food is out of sight. Nobody wants a surprise visit from a bear.
Do not approach wildlife at any time. If you have a golden opportunity to capture the perfect picture of Moose, Bear, Elk, etc., make sure you do it from a safe distance.
FIREWOOD & BURN BANS: Please obey burn ban restrictions and do not move firewood. Gathering or burning firewood that has been gathered at your site can spread tree-killing organisms . For more information, visit: dontmovefirewood.org .
CAMPING: Kenosha Pass includes vault toilets and drinking water from a hand pump. Each site has a campfire ring and picnic table. Parking aprons are dirt and gravel. Limit 2 vehicles or 1 RV per site; a $6 nightly fee is charged for additional vehicles. Vehicles must fit on the parking spur. No firearms or fireworks. No RV hookups.
Jefferson Real Estate
Email: [email protected]
Office Phone: 719.836.2615
Alt Phone: 800.686.0822