Buyer Activity Is Up Despite Higher Mortgage Rates
Posted by Kevin Copeland on Wednesday, May 10, 2023 at 3:44:16 PM
By Kevin Copeland / May 10, 2023
Comment
Buyer Activity Is Up Despite Higher Mortgage Rates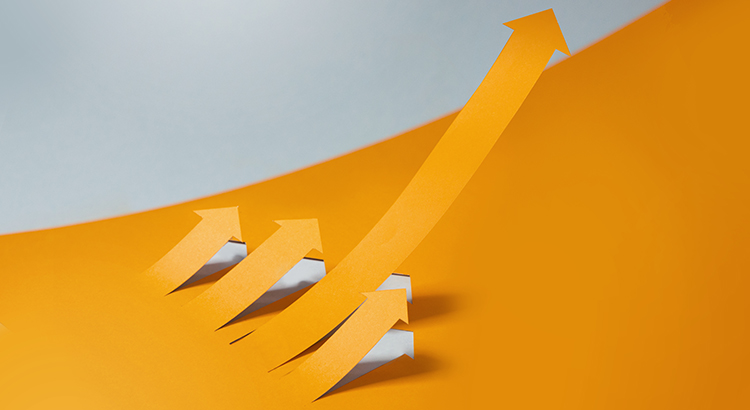 For homeowners considering a move, you might be wondering whether it's a favorable time to sell your house. The good news is that despite the higher mortgage rates, there is an upswing in buyer traffic.
Recent data from the ShowingTime Showing Index, which tracks buyers actively touring homes, demonstrates the substantial growth in buyer demand over the past few months. (see graph below):

The graph indicates a significant rise in buyer traffic during the first two months of 2023. This is presumably due to the limited availability of homes for sale, which resulted in shoppers continuing their search even during the colder months.
To demonstrate the significance of the latest report, let's compare this year's foot traffic in February to that of the past six years (refer to the graph below). It reveals that February of 2023 was among the most active months for buyers in recent years.
Over the past six years, February of 2021 and 2022 (indicated in green) experienced the highest buyer traffic. However, these years were atypical for the real estate industry. If we compare the current year of February 2023 to the standard pre-pandemic years, the data exhibits a significant increase in buyer activity. This suggests that the present time is favorable for those interested in selling their homes.
The recent rise in mortgage rates this February makes the surge in buyer traffic even more impressive. During this period, the Freddie Mac 30-year fixed mortgage rate increased from 6.09% in the week of February 2nd to 6.50% by the week of February 23rd. Despite this rise in rates, the number of prospective homebuyers searching for a new home has actually increased.
Jeff Tucker, Senior Economist at Zillow, says the increased buyer activity could continue: "More buyers will keep coming out of the woodwork. We always see a seasonal uptick in home shoppers in March and April . . ."
Selling your house? It's encouraging to see that buyers remain active in the market this year, which suggests that someone out there could be searching for a home like yours. By working with a real estate professional to list your house now, you can increase your chances of attracting eager buyers. Don't wait any longer to get your home in front of potential buyers; contact a real estate agent today.
Bottom Line
This year's housing market has a bright spot in rising foot traffic, indicating that buyers are eager to purchase despite higher mortgage rates. If you're looking to sell your house, now may be an opportune time to connect and explore your options.
Kevin Copeland
Email: [email protected]
Cell Phone: 970.368.0025
Office Phone: 719.838.7001