2241 Georgia Dr, Jefferson CO 80456
Posted by Kevin Copeland on Wednesday, June 21, 2023 at 12:26:23 PM
By Kevin Copeland / June 21, 2023
Comment
2241 Georgia Dr, Jefferson CO 80456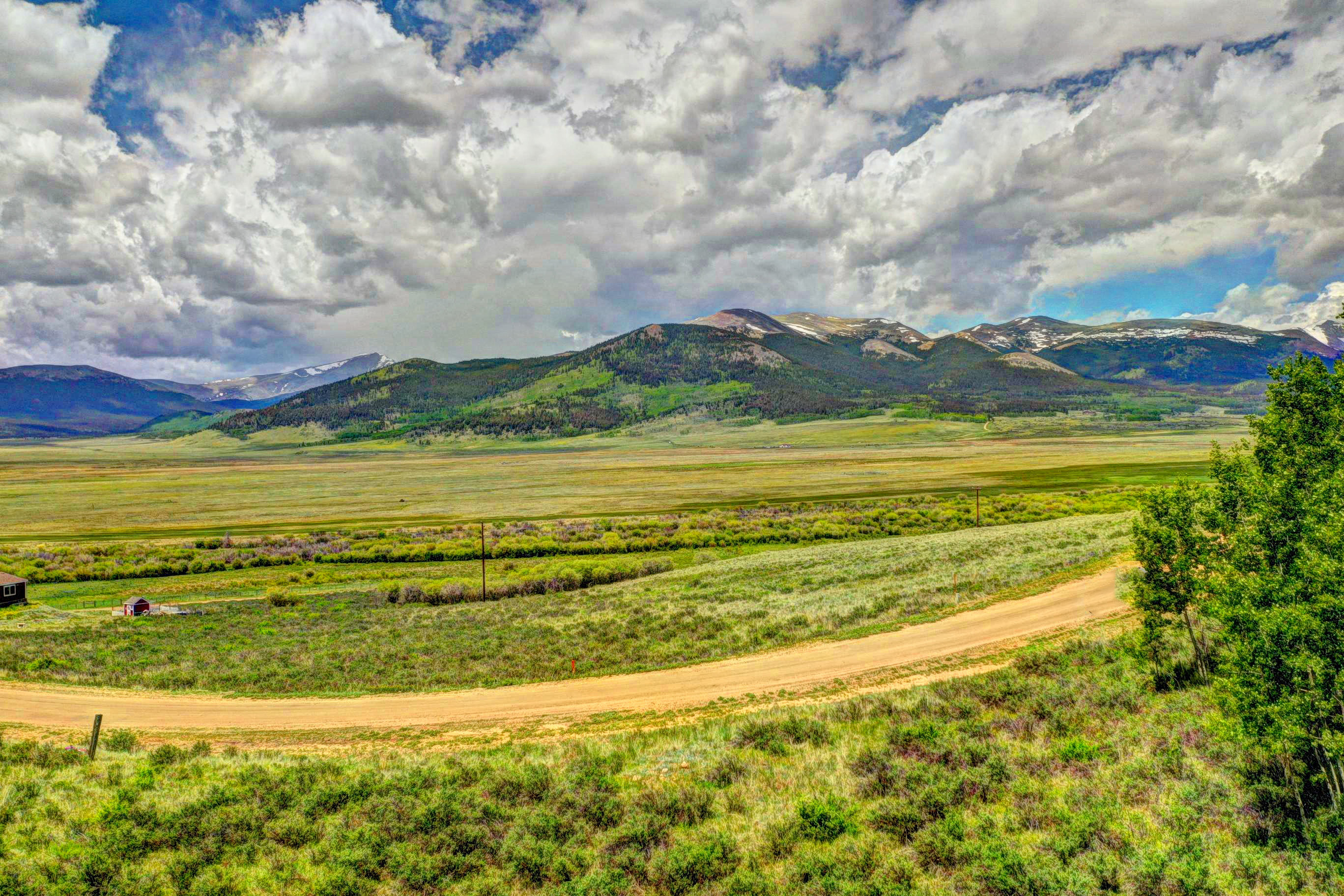 Welcome to Jefferson Heights, an exceptional opportunity to own a 3.31-acre lot near Jefferson, CO. This picturesque property features Aspen and Pine trees, creating a serene atmosphere. With its flat to gently sloping terrain, it's ideal for various uses and easy development. This amazing property offers privacy and community, with voluntary HOA dues of just $10. County-maintained roads ensure year-round accessibility. Build your dream home or invest in this vacant land with endless possibilities. Wake up to breathtaking divide mountain views and explore nearby hiking trails. Escape city life while enjoying everyday conveniences. Own a slice of paradise in Jefferson Heights and make your dreams a reality in this remarkable community.
About South Park
The South Park area in Park County, Colorado offers a plethora of outdoor activities amidst its stunning natural beauty and rich history. Nestled amidst 14,000-foot peaks and picturesque river valleys, South Park is a designated heritage area and home to the charming towns of Fairplay, Alma, and Como.

Outdoor enthusiasts can embark on breathtaking drives, starting from Kenosha Pass, which leads them into the South Park valley. Here, they'll discover a delightful contrast of green ranchlands, oxbowed creeks, and snow-capped mountain summits.

Fairplay, known as the Trout Fishing Capital of Colorado, beckons anglers with its Gold Medal streams. The area's historic structures and recreational resources earned it the designation of a National Heritage Area, showcasing South Park's 19th-century ranches, old mines, and other historic sites.

For a step back in time, visitors can explore South Park City on the outskirts of Fairplay, an extraordinary museum featuring 40 meticulously restored historic buildings. This immersive experience takes you on a journey through an 1800s gold mining town, complete with period furnishings and equipment.

Additionally, Fairplay's Main and Front streets boast historic storefronts housing eateries, galleries, and shops. You can savor eclectic Southwest cuisine at Salado's or browse through the various establishments that capture the town's unique charm.

South Park's outdoor playground extends beyond Fairplay, with easy access to hiking, fishing, hunting, and more. The valley is surrounded by 14,000-foot peaks, providing ample opportunities for adventurous hikes amidst breathtaking landscapes.

Overall, South Park in Park County, Colorado offers a picturesque setting with a blend of outdoor activities, historical landmarks, and small-town charm. It's an ideal destination for nature lovers, history enthusiasts, and those seeking a quintessential Colorado experience.
Kevin Copeland
Email: [email protected]
Cell Phone: 970.368.0025
Office Phone: 719.838.7001
---
Why Jefferson Real Estate?

2241 Georgia Dr, Jefferson CO 80456
Jefferson Real Estate, Inc. represents the region's finest properties with exceptional skill using the most innovative technologies currently available. We offer ultimate privacy and security, speed, and efficiency. Our Decades of full-time experience have given us a clear understanding of the mindset of home buyers and sellers and a thorough understanding of the Park County regional marketplace.
The Jefferson Real Estate Family Heritage

2241 Georgia Dr, Jefferson CO 80456
The Jefferson Real Estate Heritage goes back to 1800′s when Kevin Copelands Great Great grandparents arrived in Colorado by wagon train. As a fourth generation Coloradoan he offers a lifetime of experience and expertise to clients and Realtors at Jefferson Real Estate that is a valuable asset in assisting you with the purchase or sale of western properties. All of the Realtors at Jefferson Real Estate (Kevin, Tammy, Rich, JoAnn, Billi, & Kathie) love and live in Park County, they will be proud to share it and enjoy helping you become a part of its rich history. Their efforts and dedication to Jefferson Real Estate plays an integral role in maintaining our reputation as the leading real estate firm in the South Park area. 2241 Georgia Dr, Jefferson CO 80456
Experience Matters

2241 Georgia Dr, Jefferson CO 80456
With Decades of experience helping local buyers and sellers just like yourself, we know how to locate the finest properties and negotiate the best deals in the west. It's our job to know about the latest Park County market conditions and government regulations — so that you don't have to.