Richard Poveromo
Broker Associate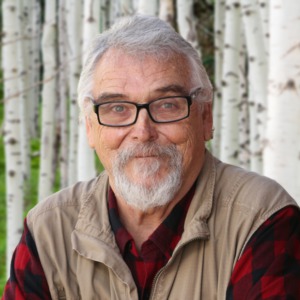 * Colorado State 1967 to 1971 Graduate in Business * Moved to Breckenridge in winter of 71 * Moved to Fairplay 1987 * Have been in Real Estate now for over 25 years * Been with Jefferson Real Estate for over 10 years * Horse boarding for 25 years on our ranch * Avid Hunter and Fisherman
Office Location: 18 County Road 77, Jefferson
Office Phone Number: 719.838.7002
Testimonials
Richard is very knowledgeable regarding land in the Jefferson area. He assisted us in both the purchase and sale of our land. Once we decided to sell, he kept us appraised of the current market in the area and any offers or interest that came around. We were quite pleased with his service.
phalin53
First time doing something like this being out of state in WI selling 5 acres in CO. Called Jefferson Real Estate and talked to Rich, and what a great experience was that. Told me what he thought we should list it for, and then after going out to take pictures called me and told me we should bump the price as it was better than he thought. Three days later had a offer and three weeks later check in hand. Start to finish a 5 star plus rate.
Blain L
Dear Sir: A few months ago my wife and I decided to sell our cabin. We didn't know any realtor's so we called Jefferson Real Estate Co. We were greeted by Richard Poveromo and he proceeded to help us. Thus a lasting friendship was born. Richard did all the research on the property, all the necessary upgrades that were required, county requirements etc. When there would be a showing by another sales person, Richard would drive all the way up to the cabin after the showing, even on the snowiest days to make certain the doors and windows were locked, furnace set at the desired setting and the water turned off. Richard kept us informed by computer almost daily of any activity going on such as upgrades and also each showing as they occurred. Richard worked extremely hard in selling this property and was successful in doing so. Mary Lou and I thank Richard for everything he did for us and would happily recommend him to any seller or buyer.
Larry T
This is the only office to get your information from in Park County, Everyone in the office is friendly and has so much more to offer than just Real Estate info!!
Dan & Stacy R.
Rich made our real estate purchase a pleasure! He has a vast knowledge of the area and he is very responsive and easy to work with. I would be happy to do business with him again.
mpieza9
More Testimonials