Kevin Copeland
Broker/Owner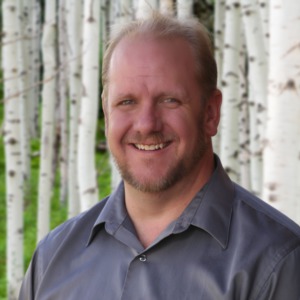 * Real Estate with Jefferson Real Estate since 1998 * Background in Construction in both Stick & Modular type buildings * Computer Programming Background C++ & Pascal * Computer Network Management * Business Management * Restaurant Management * Off-road Event Coordinator * Colorado Native * Interests: Off-Road Enthusiast, Snowboarding, Target Practice, Photography & Family
Office Location: 18 County Road 77, Jefferson
Office Phone Number: 719.838.7001
Testimonials
Kevin took what everyone said would be a very stressful transaction and made it as smooth as butter, I know he dealt with many complications but he made every thins so easy! Best transaction ever!!
Elizabeth G
If you are looking for real estate in the central Colorado mountains, then look no further than Kevin Copeland and his team at Jefferson Real Estate. Kevin is a resident and real estate expert in the area for many years and has a complete knowledge of the area and people. He always has a great selection of listings or he will help you with any property available. This was the easiest, most trouble and worry free real estate deal that I have ever been involved in.Kevin anticipated and handled any and all issues quickly and completely. So do yourself a favor and just call Kevin and his team at Jefferson Real Estate. You will be glad you did. Signed, Forever happy on Indian Mountain.
Craig A
Kevin is very informed of the properties available and the real estate market. His pictures for display were excellent, he kept in touch with us and answered our questions and concerns and always responded in a timely manner. We would recommend Kevin for anyone interested in buying or selling their home.
Tom P
I have known Kevin for about 25 years and there is no one else I would even consider working with to buy or sell property in the South Park area. He recently sold a vacant lot for me for what I think was a great price. He's a damn good photographer as well.
Stephen H
Kevin is a diligent a determined realtor. His knowledge and experience are great tools when he sells your piece of property. He is persistent in fighting to get his clients all they deserve in the final negotiations. As the seller his staff makes it easy to go through the entire process of selling your property.
Ann H
More Testimonials