JoAnn MacDougall
Broker Associate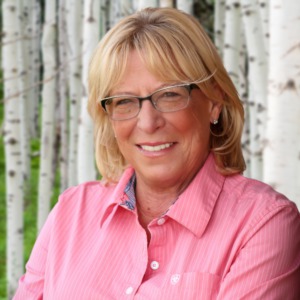 I have lived and worked in Colorado since 1976. Since then, the happiest and most fulfilling times have been spent in Park County. I got smart and moved to South Park part-time in 1996. Then I got REALLY smart and moved here full-time in 2006! Best move I ever made. This is a relatively undiscovered and affordable paradise just 70 miles from Denver. Spectacular scenery and wildlife abound. The folks here aren't too bad either. I know this part of the world like the back of my hand, and I would love to be able to share it with you. Please contact me for any of your real estate needs, or even if you just have questions in general. Glad to help!
Office Location: 18 County Road 77, Jefferson
Office Phone Number: 719.838.7004
Testimonials
Joann is my little bulldog! She was amazing with meeting my expectations. She started as my realtor, ended as my friend! Joann will do you right!
Le Ann W.
I had the pleasure of working with JoAnn MacDougall for our recent land purchase, and I must say, it was a seamless and enjoyable experience. JoAnn's dedication and expertise made the entire process a breeze, and we couldn't be happier with the service she provided. One of the standout aspects of working with JoAnn was her responsiveness. She was always quick to get back to us, no matter the time of day, which gave us great peace of mind throughout the process. Her commitment to being available at all hours truly demonstrated her dedication to her clients. JoAnn's knowledge and professionalism also shone through in the way she handled our questions and concerns. It was evident that she had our best interests in mind at all times. She went above and beyond to ensure we had all the information we needed to make informed decisions. I can't recommend JoAnn MacDougall highly enough. If you're in the market for a real estate agent who is not only knowledgeable and professional but also truly cares about your satisfaction, JoAnn is the person to work with. Our experience was fantastic, and we are grateful to have had her guidance and expertise during our land purchase :)
Randi V.
I would work with JoAnn in a heart beat again to handle property I am selling or buying. She is very friendly and professional.
Glen O.
JoAnn was a great help with us finding and later selling our mountain home. Her knowledge of the area and suggestions were very helpful and appreciated. We consider her a valued friend and a great asset to the South Park community!
Helen B.
We highly recommend JoAnn for all of your real estate needs! She was able to find us the perfect piece of land in a very short amount of time. She is very knowledgeable about zoning laws and HOA's and was extremely helpful in directing us to the appropriate county officials in order to begin the development process. JoAnn has been a pleasure to work with and we not only gained a piece of land but also a friend.
Jen B.
More Testimonials