JoAnn MacDougall
Broker Associate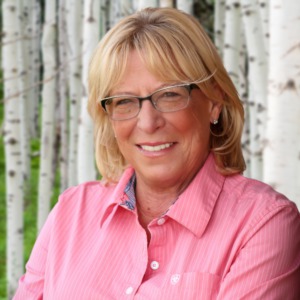 I have lived and worked in Colorado since 1976. Since then, the happiest and most fulfilling times have been spent in Park County. I got smart and moved to South Park part-time in 1996. Then I got REALLY smart and moved here full-time in 2006! Best move I ever made. This is a relatively undiscovered and affordable paradise just 70 miles from Denver. Spectacular scenery and wildlife abound. The folks here aren't too bad either. I know this part of the world like the back of my hand, and I would love to be able to share it with you. Please contact me for any of your real estate needs, or even if you just have questions in general. Glad to help!
Office Location: 18 County Road 77, Jefferson
Office Phone Number: 719.838.7004
Testimonials
JoAnn is all we could have hoped for in the agent who sold our cabin. She's reliable, knowledgeable, and determined. We appreciate her forthright manner and familiarity with the South Park area. She listened well to our hopes and concerns throughout the process and was timely in responding to our questions. We highly recommend JoAnn MacDougall for your real estate needs.
Zuser
JoAnn was wonderful to work with during our cabin search. She is professional, personable and extremely knowledgeable! She made purchasing a cabin during a pandemic painless. We enjoyed getting to know her and hope to continue our friendship! We highly recommend JoAnn.
Janis S
JoAnn sold my log home in the Hartsel area. She told me that she would do a good job for me at our very first meeting. She went above and beyond. She was professional, knowledgeable, responsive, pleasant, and efficient. Once we had a contract, she met every deadline, dealt with issues as they arose, and made the process simple. I highly recommend JoAnn!
Susan D
We met JoAnn thanks to a post on Zillow. From our first home interest to the home we now own, JoAnn worked diligently to hear what we wanted listening to the details of our hopes and dreams for our mountain home. She is extremely knowledgeable about Park County and very honest--two qualities we appreciate the most. JoAnn is down to earth and hard working. Thanks, JoAnn!
Charlee A
JoAnn has been phenomenal to work with. She helped me buy a 3 acre property with cabin which was exactly what I was looking for. She also helped me about 6 months later buy an adjacent 2 acre property, and a wood burning stove. JoAnn has become a good friend over the past year and I can't recommend her highly enough. She knows the area better than anyone, is always around to help, and very helpful in finding people to help you do any renovations. Thank you JoAnn!
Dave M
More Testimonials