Billi Taylor
Broker Associate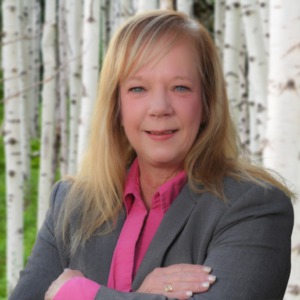 Billi Jo Taylor was born and raised in North Carolina. After graduating high school, she enlisted in the US Navy completing two tours and spent 6 1/2 years serving her country. She also graduated from Tidewater Community College in Virginia and earned an Associate s Degree of Applied Science while serving in the military. Since then, she has lived in Florida, Upper Michigan, and then on to Colorado. After living here for over 10 years and realizing her love for the area and the mountains, she never wants to leave. She enjoys all that the area has to offer for her love of camping, hiking, fishing, dirt biking and entertaining friends. Billi is passionate about the needs and goals of her clients. She prides herself on giving all of her clients the most precise and up-to-date feedback on the state of the market, it's trends, comparable sales and property values, giving them a realistic outlook on what they can expect to achieve in today's market. She is known for great customer service, consistent communication, strong attention to detail and ensuring a positive experience for all parties in a transaction: buyers, sellers and cooperating agents. Billi has high ethical standards, is honest and hardworking, does absolutely everything in her power to ensure her clients success. She epitomizes integrity, energy, hard work and creative service in every detail of your real estate transaction.
Office Location: 18 County Road 77, Jefferson
Office Phone Number: 719.838.7006
Testimonials
Wonderful experience working with Billi selling our vacant land. Very knowledgeable and
professional. 5 stars across the board!
Kichton
Billi has done a fantastic job with the three properties she has sold for me. She is
very knowledgeable of the area, the market, and is always quick to respond. When I
need help with something, she is eager to be there for me. I am more than happy as
a repeat customer.
Anonymous - Realtor.com
Billi was fabulous to work with. She walked us through every step of the process with
care and professionalism. We got an offer for our property within a week at an
agreed price we couldn't believe.
Joe
As a Californian, I did not know any Realtors in Colorado. I looked for someone close to my property and who had been in the real estate business a long time. I chose Jefferson Real Estate. I called and contacted Billi Taylor. I made a wise choice. Billi gave me a great breakdown of the market in the Hartsel, CO area. She set a price, higher then I expected. She gave a weekly update. In a short time, she had my property sold for the asking price. She guided me through the transaction process in Colorado, and kept me in the loop. I would strongly recommend Billi Taylor to anyone, especially Out-of-State sellers, to sell their Colorado property.
Anonymous
Billi was great to work with. She understands the real estate market in the Fairplay area and was an invaluable resource for us in making our purchase straightforward, efficient and low stress!
Will J
More Testimonials