Billi Taylor
Broker Associate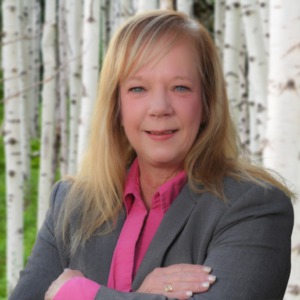 Billi Jo Taylor was born and raised in North Carolina. After graduating high school, she enlisted in the US Navy completing two tours and spent 6 1/2 years serving her country. She also graduated from Tidewater Community College in Virginia and earned an Associate s Degree of Applied Science while serving in the military. Since then, she has lived in Florida, Upper Michigan, and then on to Colorado. After living here for over 10 years and realizing her love for the area and the mountains, she never wants to leave. She enjoys all that the area has to offer for her love of camping, hiking, fishing, dirt biking and entertaining friends. Billi is passionate about the needs and goals of her clients. She prides herself on giving all of her clients the most precise and up-to-date feedback on the state of the market, it's trends, comparable sales and property values, giving them a realistic outlook on what they can expect to achieve in today's market. She is known for great customer service, consistent communication, strong attention to detail and ensuring a positive experience for all parties in a transaction: buyers, sellers and cooperating agents. Billi has high ethical standards, is honest and hardworking, does absolutely everything in her power to ensure her clients success. She epitomizes integrity, energy, hard work and creative service in every detail of your real estate transaction.
Office Location: 18 County Road 77, Jefferson
Office Phone Number: 719.838.7006
Testimonials
Billi was our realtor for 3 parcels of property in South Park and did a wonderful job for us. I live out of state and she listed, showed and did everything necessary to negotiate and finalize the sale of all three properties. Everything was done on line and smooth as silk. Thank you Billi.
fishermanrick376
Billie was a great help to us on our property search process, deal making and
closing. Very knowledgeable in raw land deals. Great personality and easy to work
with her. Very enjoyable experience.
Randahl H
Billi was very friendly and helpful in my land purchase. She was understanding of my needs and found some great properties for us look at/consider. Once we decided on a lot, she "held my hand" in the offer process. She also led me to some builders for the cabin we will build!
Andrew G
land purchase was easy with Billi's help. she explained all process and answered all questions. all done electronically on line. we really appreciate her knowledge and quick responses.
bohemiaqueen65
Billi was a pleasure to work with. She was knowledgeable, helpful, and timely. We live in Denver and weren't familiar with Como, it was nice to have someone to help us with the area and norms.
Marta M
More Testimonials